Angelo G. Garcia
Posted at Feb 03 2018 09:00 AM
ILAGAN, Isabela -- It's festival season once again and almost every province, municipality, and city in the Philippines is busy putting on a show. Some of the biggest festivals in the country like Cebu's Sinulog and Iloilo's Dinagyang recently ended their celebrations with the usual showstopping and colorful street dance parades.
Another festival that recently showed off its cultural legacy is Isabela province's Bambanti Festival. It's one of the biggest festivals on the island of Luzon. This year, with the theme "Isabela Kong Mahal," the festival showcased the best of its local produce, food products, people, and destinations.
Bambanti translates to scarecrow, which is a symbol of the province's main industry—agriculture. Isabela is the leading producer of corn in the country. It's also one of the top provinces that produce rice, mung beans, and other local produce.
The festival celebrates the province as a powerhouse in the agricultural sector as well as it rich culture, history, and like any other festival in the country, its Catholic faith.
Bambanti Festival was founded by former governor Benjamin Dy in 1997 but was stopped for several years before current governor Fasutino Dy III revived it in 2011. Since then, the festival has won several awards including the Hall of Fame in the national festival competition Aliwan Fiesta and and Aliw award for Best Festival Practices and Performance.
This year's week-long celebration comprised of several events, including Bambanti Festival King and Queen pageant, Bambanti Village fair, cook fest, choral competition, grand concert, and the highlight of the festival, the street dance competition. All of these festivities were held in Isabela's capital city, Ilagan. 
Street dancing
The street dance competition was held at the Isabela Sports Complex and with a total of 22 participating groups. Some of the judges of the contest were Ricardo Eric Cruz, chief culture and arts officer of the Cultural Center of the Philippines; Prof. Lordinio Vergara, director of the Center for Culture and Sports Development of Philippine Normal University; dance artist Nonoy Froilan; and designer Albert Andrada.
The competition was divided into two categories: Street Dance and Dance Showdown. Each participant prepared a street dance routine performed on the sports complex's oval track and a dance showcase on the main stage.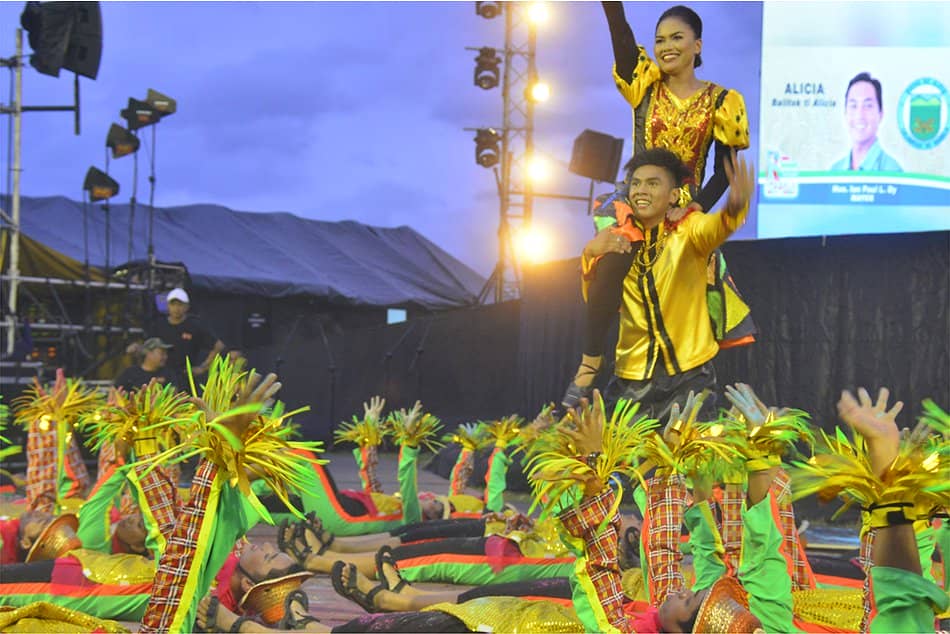 The contingent from Alicia show off their winning routine.
The municipalities of Alicia, Ramon, and city of Cauayan won first, second, and third respectively in the Best Street Dance Contingent category. The municipality of Alicia also won first prize in the Best Dance Showdown Contingent category while the municipality of Luna and Cauayan city won second and third respectively.
Cook fest
On the other hand, the Makan Ken Mainum: Master Kusinero Cookfest was headed by Governor Dy's wife, Mary Ann Dy. Started three years ago, the cooking competition aims to highlight the food scene of the province. Isabela, a neighbor of Ilocos province, has a lot of Ilocano influences when it comes to food.
It'ssignature dish called inabraw is Isabela's version of dinengdeng. It's fried fish and vegetables cooked in an anchovy sauce (bagoong isda)-based broth. This year, the competition highlights one of the province's favorite protein, kambing (goat). The festival challenged municipalities to come up with a unique dish using goat meat. The judges were headed by celebrity chef Sandy Daza.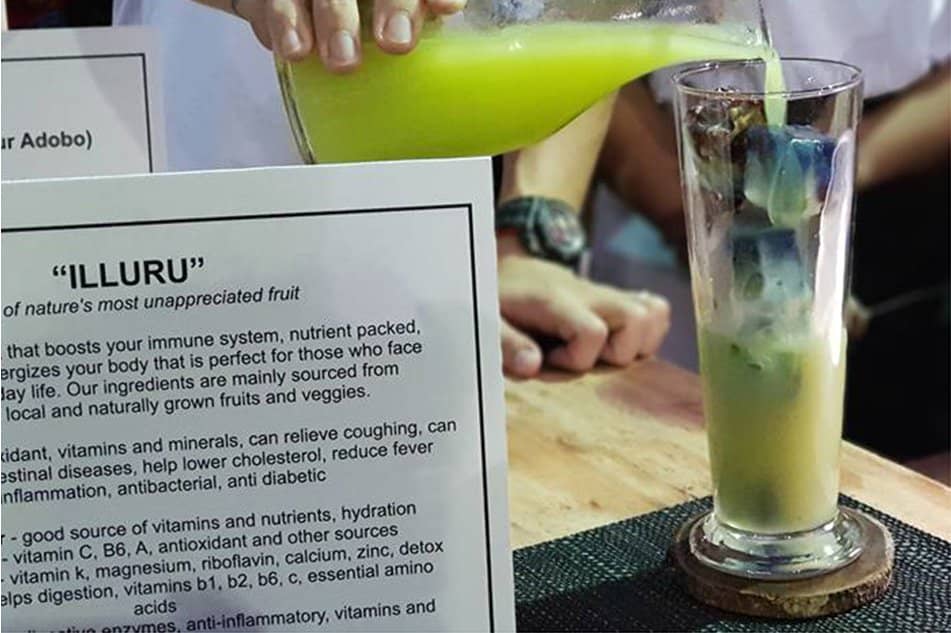 Echague's Illuru drink won top prize in the Mainum Ti category.
"In every party I have attended they always serve kambing and even in my house. They usually do the kaldereta and papaitan," shared Mrs. Dy.
It was divided into two categories Makan Ti (food) and Mainum Ti (drink). A total of 29 municipalities joined the competition and it was Echague's Fried SSA (Sweet and Sour Adobo) that won top prize in the Makan Ti. It was also Echague's Illuru drink that won top prize in the Mainum Ti category.
Meanwhile, municipality of San Agustin swept the top prizes in the pageant competition. It won Best Festival King and Queen costumes as well as Festival King while the contestant from Cauayan City won Festival Queen.
For the choral competition, the municipality of Alicia, and cities of Ilagan and Cauayan won first, second, and third respectively.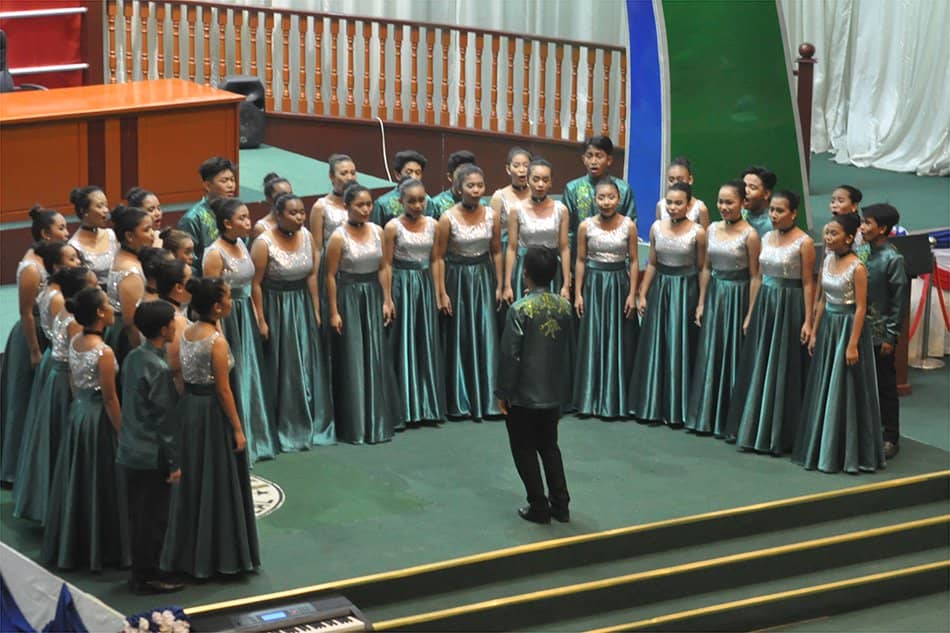 This year's best choral group came from Cauayan City. 
Tourism village
But probably one of the best features of the festival is the Bambanti Agri-Tourism Village. Participating municipalities put up uniquely designed booths in front of the provincial capitol. Each booth showcased each town's creativity while displaying and selling its agricultural produce and other products.
The municipality of Jones, which won second prize in the Best Bambanti Agri-Tourism Booth, showcased its main produce, pinilisa, a native aromatic red rice. Cabatuan municipality's booth, on the other hand, displayed and sold its native delicacies. The town is famous for its moriecossuman, a glutinous rice cake stuffed with sweet latik.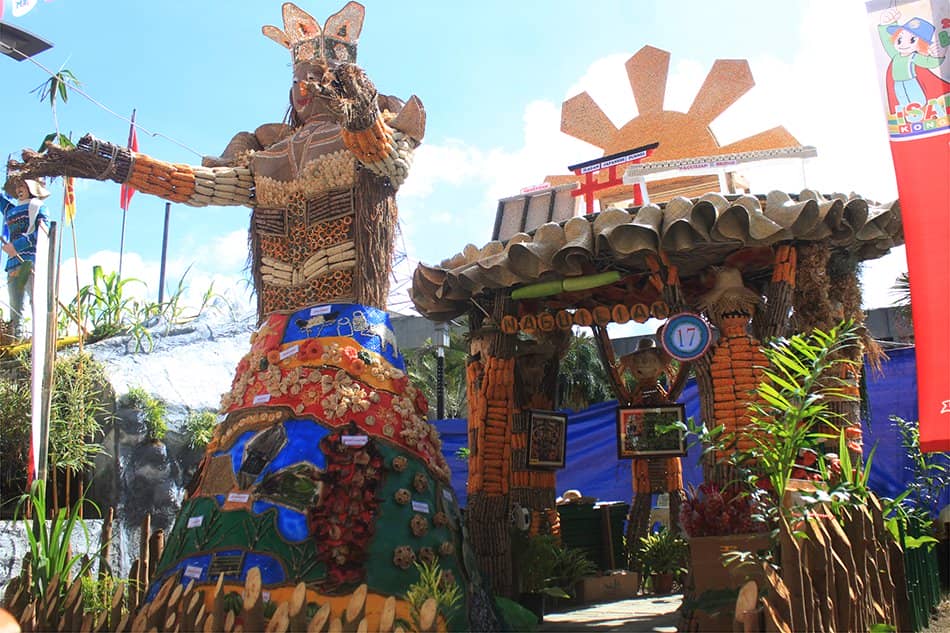 Naguilan won Best Bambanti Agri-Tourism Booth.
Other booths like Quirino municipality exhibited the artworks of its most famous resident artist, Rogelio Doruelo Jr., who makes puzzle-like sculptures made of wood, stained in different colors.
Each booth also displayed giant bambanti for the competition. Burgos, Echague, and Cauayan won first, second, and third respectively in the Best Giant Bambanti Installation contest. Aside from Jones, Naguilan won second place and Cauayan won third place in the Best Bambanti Agri-Tourism Booth.
For the overall winners, the participating town that accumulated the most points was declared grand winner and received project package prizes or public project funding. Garnering 150 points was San Agustin, which received P700,000 worth of projects from the provincial government.
Second place was Alicia with 215 points, receiving P1 million worth of projects, while first place Cauayan City (235 points) received P1.5 million worth of projects.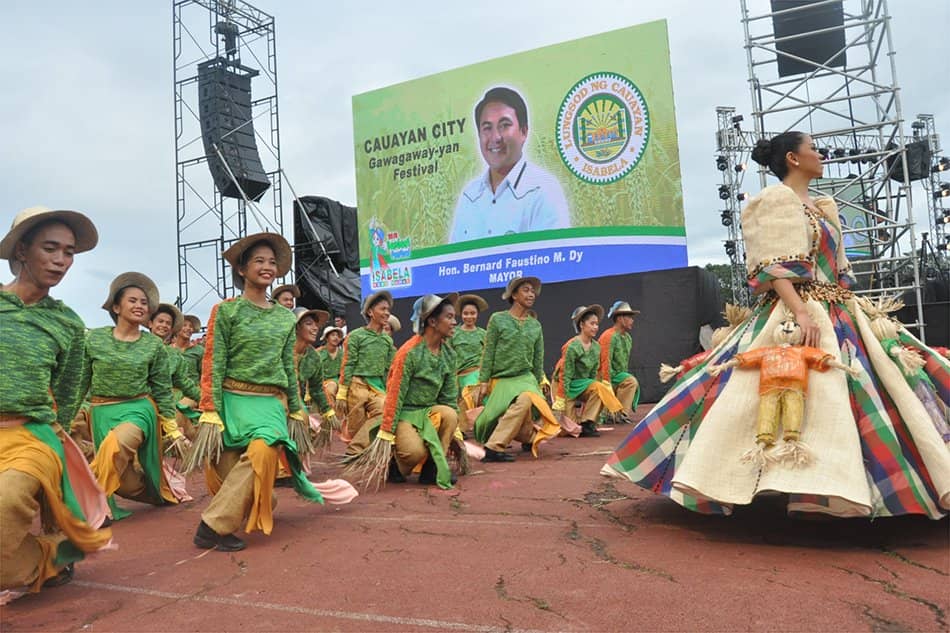 Cauayan City was named overall festival winner.
Boost tourism
For the local government of Isabela, the goal of the festival is to attract more investors, especially in the tourism sector. Isabela is not exactly known as a tourist destination but it hopes to change that in the future.
Isabela can be reached by a 10-hour land transport from Manila and a 50-minute flight from Manila, although air fares can be expensive. Tourist arrivals in the province are low compared to neighboring provinces like Aurora and Ilocos. Notable destinations include Magat Dam and Bonsai Forest.
Mrs. Dy believes that once the province officially opens Palanan, a coastal municipality facing the Pacific Ocean, its tourism sector will get a boost. Lack of access to its coastal communities makes it hard for tourists to reach stretches of beautiful white sand beaches.
"As soon as we open we open Palanan and Honeymoon Island, I think tourism would be a big industry also. We're doing the roads now, hoping we can open it by the end of this year. Honeymoon Island would open early next year," she said.
Honeymoon Island is an island off the coast of Divilacan municipality. The island, which boasts of white sand beaches and a nature sanctuary, got its name because if its heart shape. Current development of an airport and resorts on the island is underway.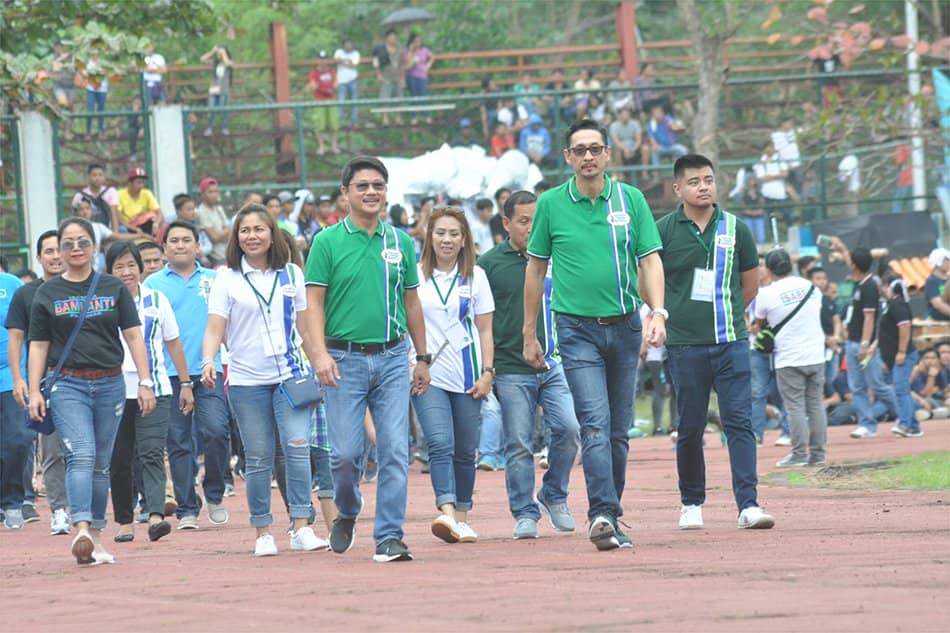 Governor Faustino Dy III (left) and Vice Governor Tonypet Albano during the street dance competition.
Even this year's festival guest of honor, National Artist for Dance Alice Reyes is looking forward to the future of tourism in Isabela.
"I love what Governor Dy, his wife, and Vice Governor Tonypet Albano, have done for the farmers, for the mom and pop businesses, and now the focus on developing of eco tourism with the building of the roads to the beaches, we should all look forward to that," she said during her speech at the street dance competition program.
"What makes me very happy that hand in hand, with the development , they have also taken care of education, cultural with emphasis of the arts, songs music, visual, and dance. They are feeding and nurturing the spirits and the soul, making each Isabeleno whole," she added.