Queen's province celebrates the scarecrow
The 'bambanti' represents the best of Isabela and her people–silent but vigilant and resilient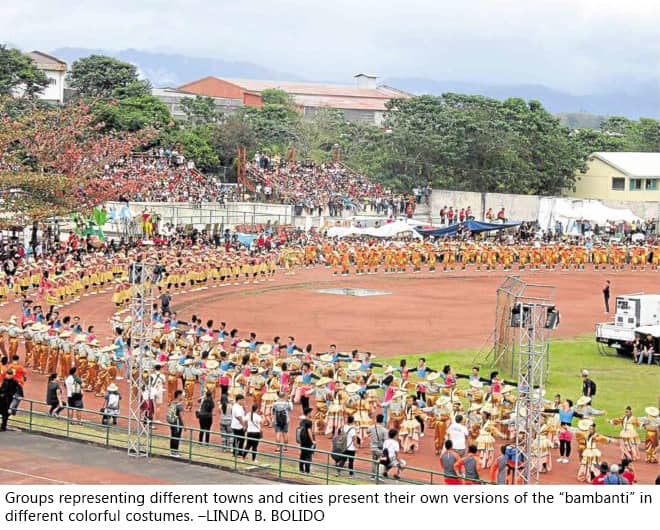 Although named after a Spanish queen, the province of Isabela celebrates yearly the lowly scarecrow, which despite being inanimate, has been a "friend" to farmers in many parts of the world, including the Philippines, for generations.

The scarecrow or bambanti in Ilocano, the predominant language in the second northernmost province, has been the low-technology protector of farmlands from birds that would otherwise devastate agricultural crops.
Not surprisingly, for Isabela, self-proclaimed center of agriculture in the country, the bambanti represents the best of the province and her people—silent but vigilant and resilient.
The Agri-Ecotourism Fair this year was participated in by majority of Isabela's 34 municipalities and three cities, including the capital Ilagan.
Isabela enthusiastically pursues the one town-one product (OTOP) campaign initiated by then President Fidel V. Ramos.
This was evident in the offerings of every booth in the agri-ecotourism fair including chocolate-scented pinilisan red rice, corn (Isabela is reputedly the country's corn capital), sugar, cacao, monggo and other legumes, mushrooms, mangoes, ube, and various rice cakes.
The distinctive products of each town were also showcased in the giant bambanti that "guarded" the agri-tourism booths. Beans and legumes, rice, corn, seashells and many other materials went into the making of the different scarecrows, depending on the main crop or product of the town or city they represented.