ISABELA Rocks 19th Gawad Kalasag National Awards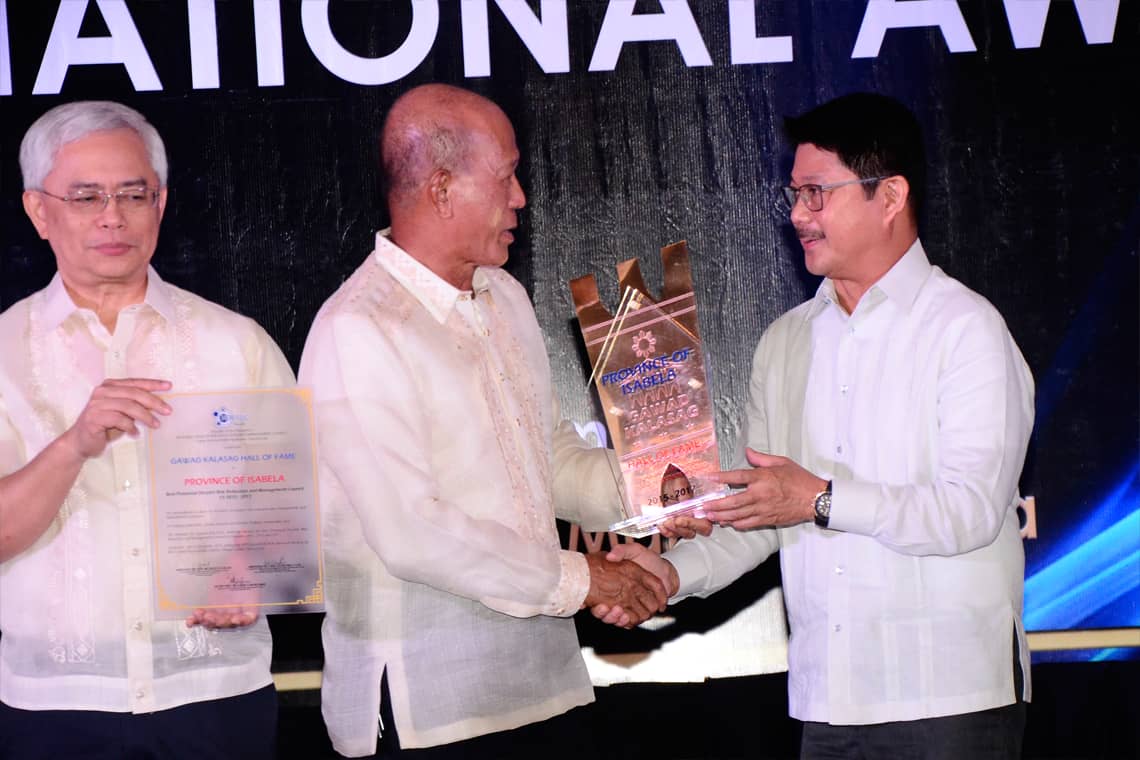 click image to see more photos
In what is considered the Olympics of DRRM, PDRRMC ISABELA was adjudged BEST PDRRMC in the Philippines in fitting ceremonies held on December 11, 2017, at Crowne Plaza Manila Galleria. The Council was also elevated to the elite Hall of Fame after winning the award three times in a row.
Isabela Governor Faustino G. Dy III and key members of the Council led by PDRRMO Edmond Guzman received the award from Defense Secretary Delfin Lorenzana, Undersecretary Ricardo B. Jalad of the OCD and Undersecretary Austere A. Panadero of the DILG.
The award is one of five glistening trophies won by Isabela in five major categories, plus an unprecedented two more Hall of Fame awards for the Council and for Cauayan City's Rescue 922.
In his keynote, Lorenzana described Isabela as the runaway winner, a rare feat spectators can only describe as "simply phenomenal"

The 2nd Provincial Youth Summit
Dunong at Impormasyon Tungo sa isang mas Organisadong KABATAANG ISABELEÑO
Japi Traveller's Hotel, Cauayan City 
December 7, 2017
Isabela: Championing Excellence in Local Governance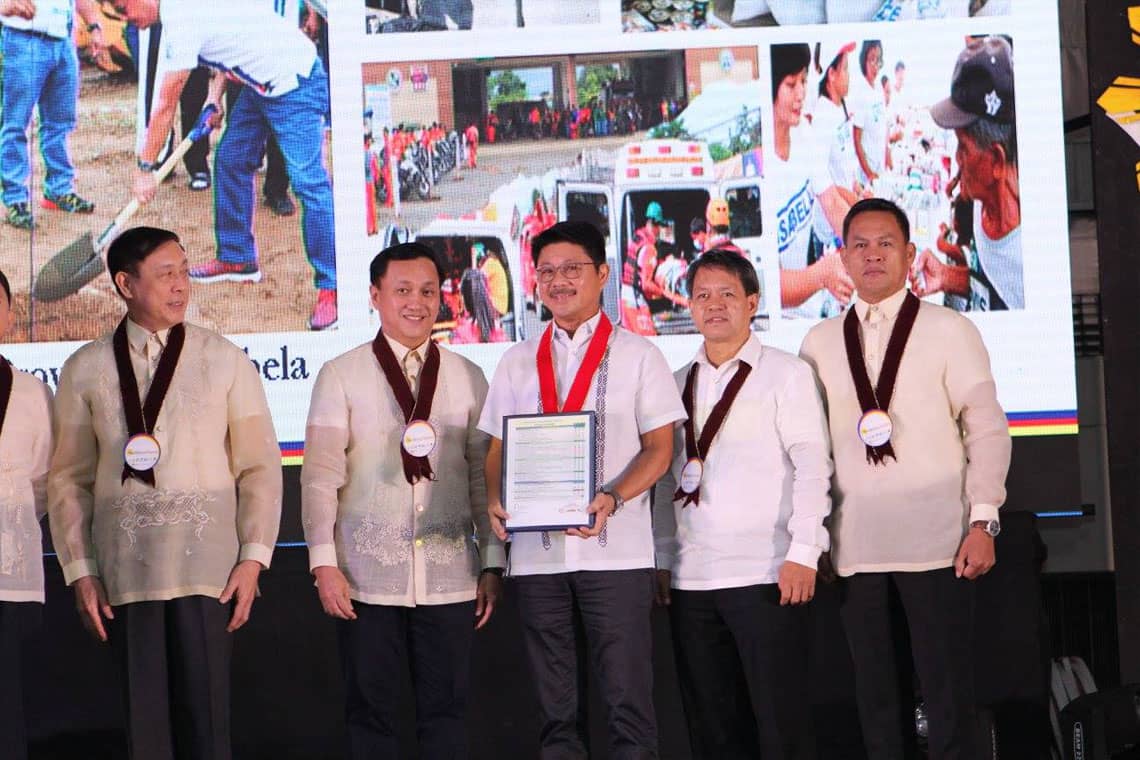 Click image to see more photos
Hall of Fame, Seal of Good Local Governance (2015, 2016, 2017):
Pagkilala sa Katapatan at Kahusayan ng Pamahalaang Lokal
SGLG, the mother of all awards symbolizes integrity and good governance through continuing governance reform and sustain local development.
At Tent City, The Manila Hotel
November 27, 2017