2018 Bambanti Festival: Isabeleño artistry front and center
Michelle Anne P. Soliman
February 9, 2018 | 12:11 am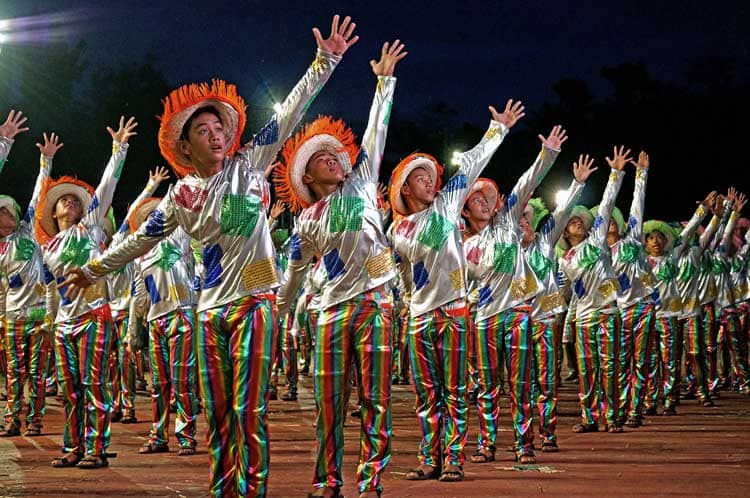 One of the 22 street dance contingents at the Isabela Sports Complex
ON THE WAY to Ilagan City, one sees field upon field of rice and corn, each with a bambanti (Ilocano for "scarecrow") standing guard. One is dressed in a long-sleeve blouse and dark trousers. A few meters away is another dressed in a princess' ball gown. Then another, this time made of recycled plastic bottles. The abundance of crops in the area and creativity seen in the scarecrows gives visitors a hint of the Isabeleños' diligence in farming and their admirable craftsmanship.
The Bambanti Festival was first celebrated in 1997, launched by then governor Benjamin Dy as a symbol of a farmer's diligence and resoluteness to provide for his family and produce for his community. The festival was revived in 2011 after Faustino G. Dy III assumed the governorship in 2010.
"The bambanti is a representation. It is the ultimate symbol of all the best attributes of the Isabeleño," Provincial Information Officer Jessie James P. Geronimo told visiting media at a briefing on Jan. 26, citing specific attributes such as diligence, creativity, spirituality, resilience, and vigilance.