Disiplina Muna National Advocacy Campaign
The Provincial Government of Isabela supports the DILG Disiplina Muna National Advocacy Campaign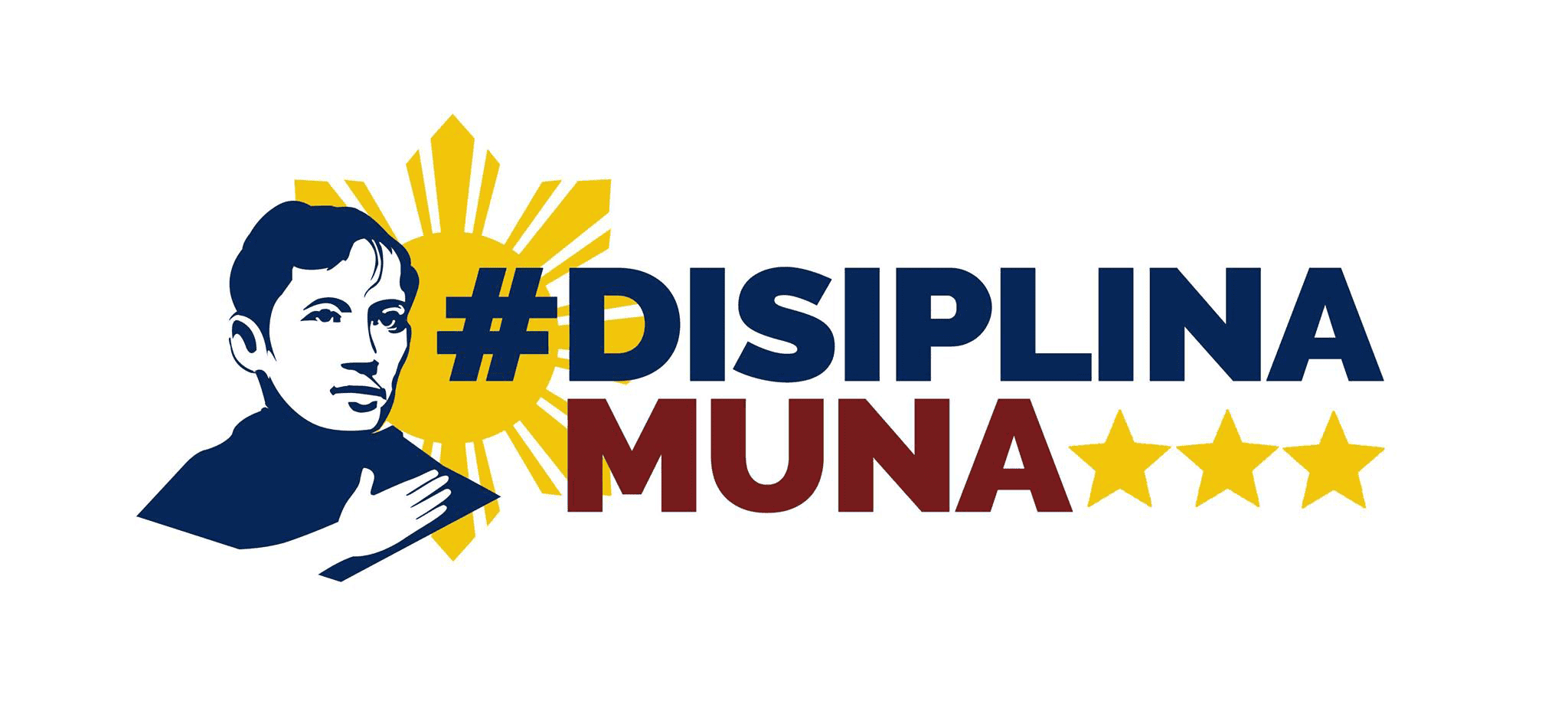 27th National Children's Month
The Provincial Government of Isabela joins the National Play Advocacy Week from November 17-23, 2019 as it believes in upholding the rights of the child and the universal dictum, "All work, no play makes one a dull boy".
EXECUTIVE ORDER No. 51
DECLARING 31 OCTOBER 2019, THURSDAY, A SPECIAL NON-WORKING HOLIDAY IN ALL GOVERNMENT AND NON-GOVERNMENT OFFICES IN THE PROVINCE OF ISABELA TO AFFORD ISABELENOS TIME AND OPPORTUNITY TO TRAVEL TO THE PLACE OF THE GRAVES OF THEIR DEAD ANCESTORS AND CONDUCT CLEAN UP AND PERFORM MAINTENANCE THEREOF.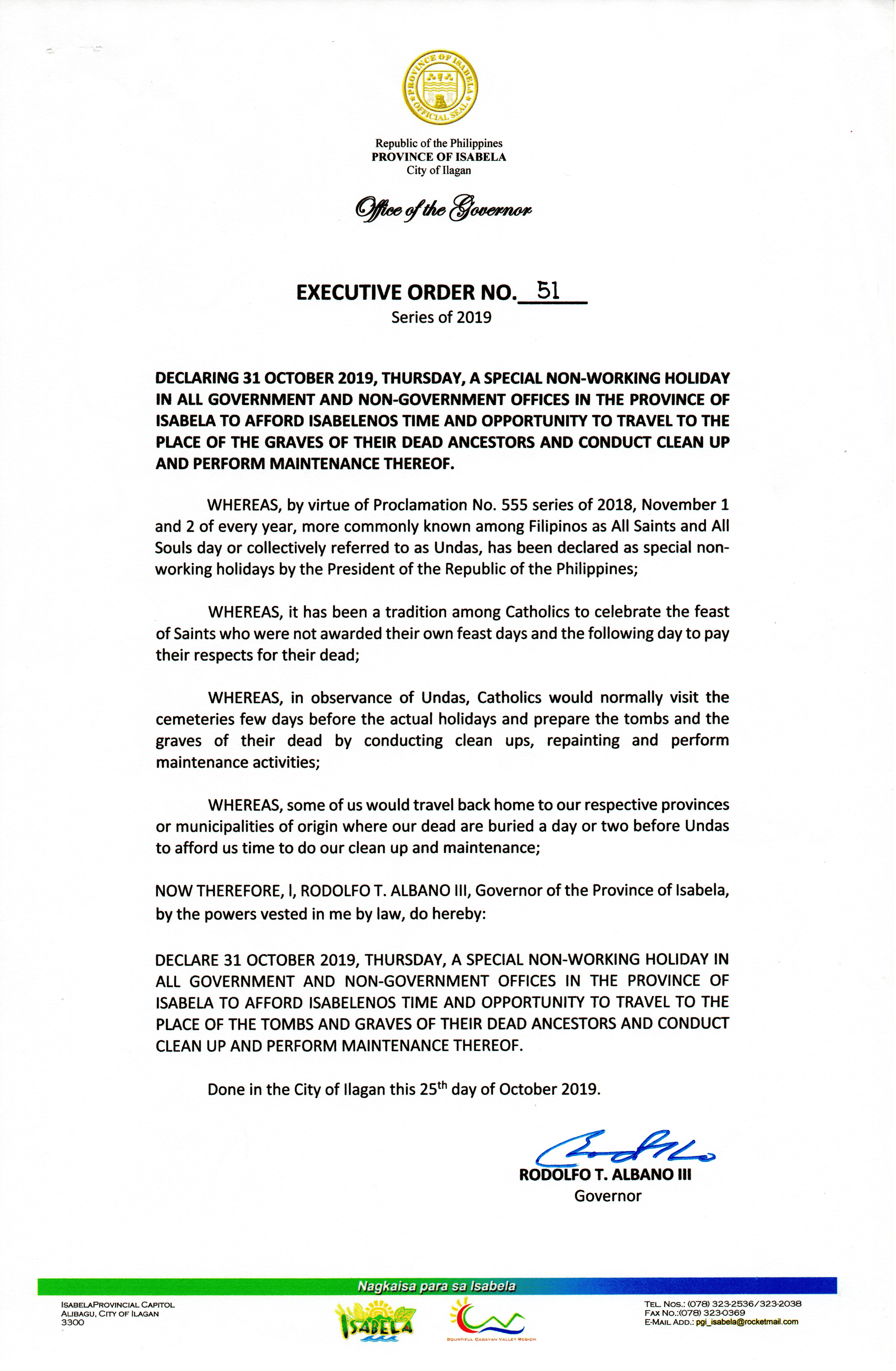 Share of Local Government Units from the Collection of Tobacco Excise Taxes under RA Nos. 7171 & 8240
Report on Fund Utilization and Status of Program/Project Implementation
For the Quarter Ended September 30, 2019 

View in PDF file: Share of LGU from the Collection of Tobacco Excise Taxes.pdf