Happy International Women's Day
Here's to STRONG WOMEN. 
May we know them. 
MAY WE BE THEM. 
May we RAISE them.
Happy International Women's Day!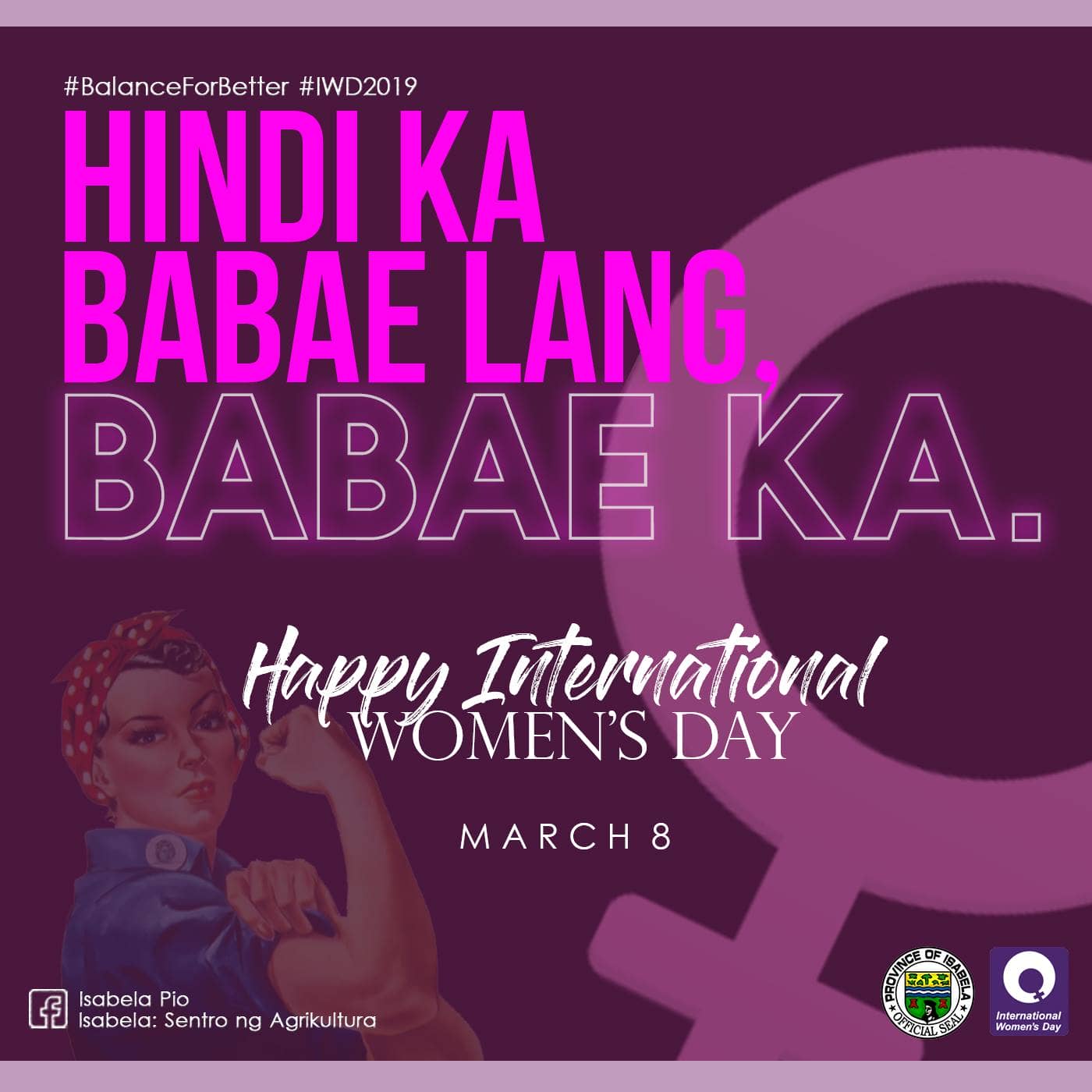 Officially amazing! Isabela 'scarecrows' set world record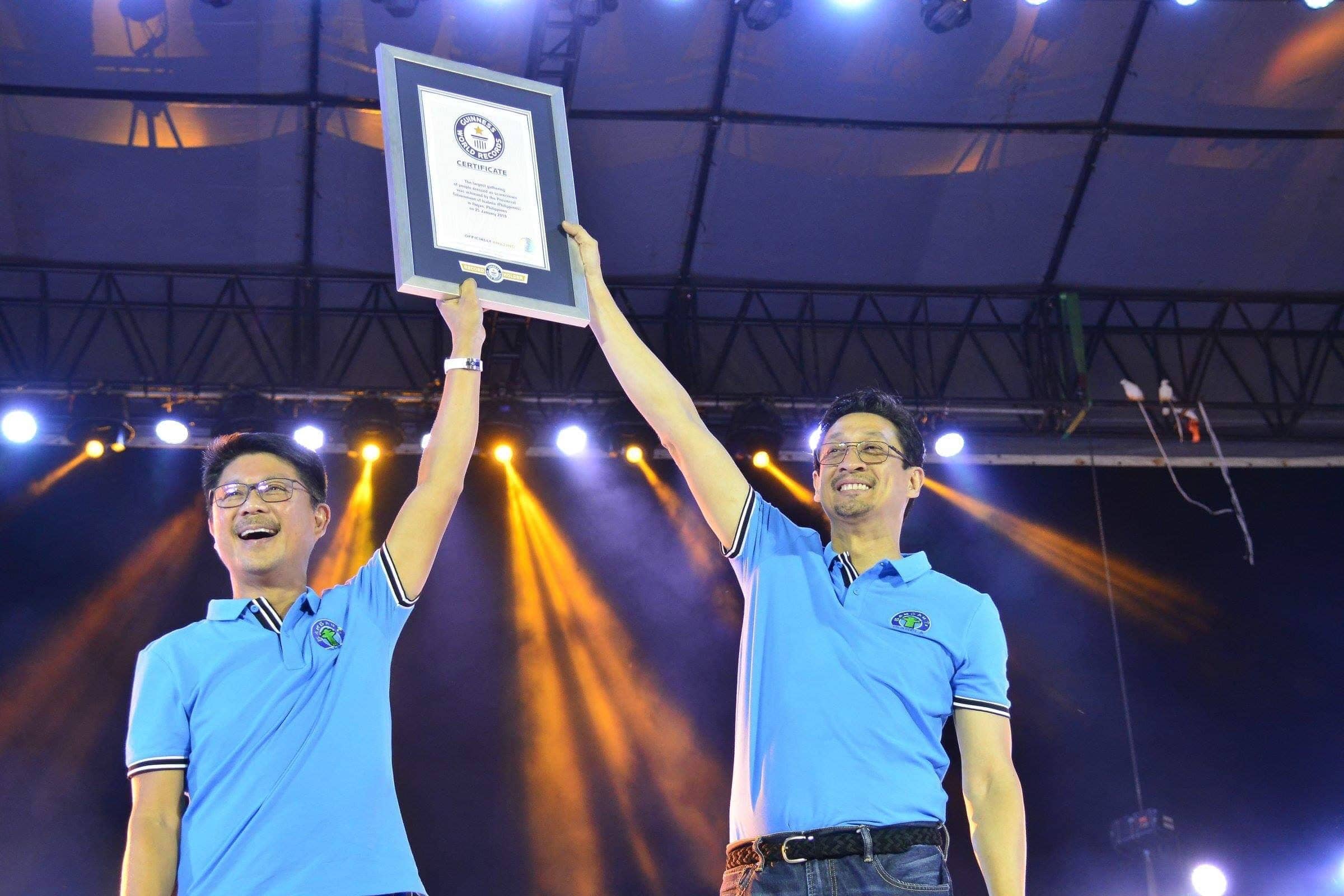 PROVINCIAL PRIDE. Isabela Gov. Faustino "Bojie" Dy III (left) and Vice Gov. Tonypet Albano raise the award given by the Guinness Book of World Records for the largest gathering of people dressed and dancing as scarecrows during the 2019 Bambanti Festival. —CONTRIBUTED PHOTOS


Isabela province, one of the country's top rice and corn producers, celebrated on Friday its annual Bambanti Festival with a street dance involving 2,495 people dressed as scarecrows, a colorful presentation that earned global recognition.
"You are officially amazing!" said Pauline Ann Sapinska, adjudicator for the Guinness World Records, after proclaiming the new world record set by the province for the largest gathering of people dressed as "bambanti" (the Ilocano term for scarecrows).
Executive Order No. 02
DECLARING THE 25TH OF JANUARY 2019, AS A SPECIAL NON-WORKING DAY IN THE PROVINCE OF ISABELA TO ENSURE FULL PUBLIC PARTICIPATION IN THE CELEBRATION OF THE 2019 BAMBANTI FESTIVAL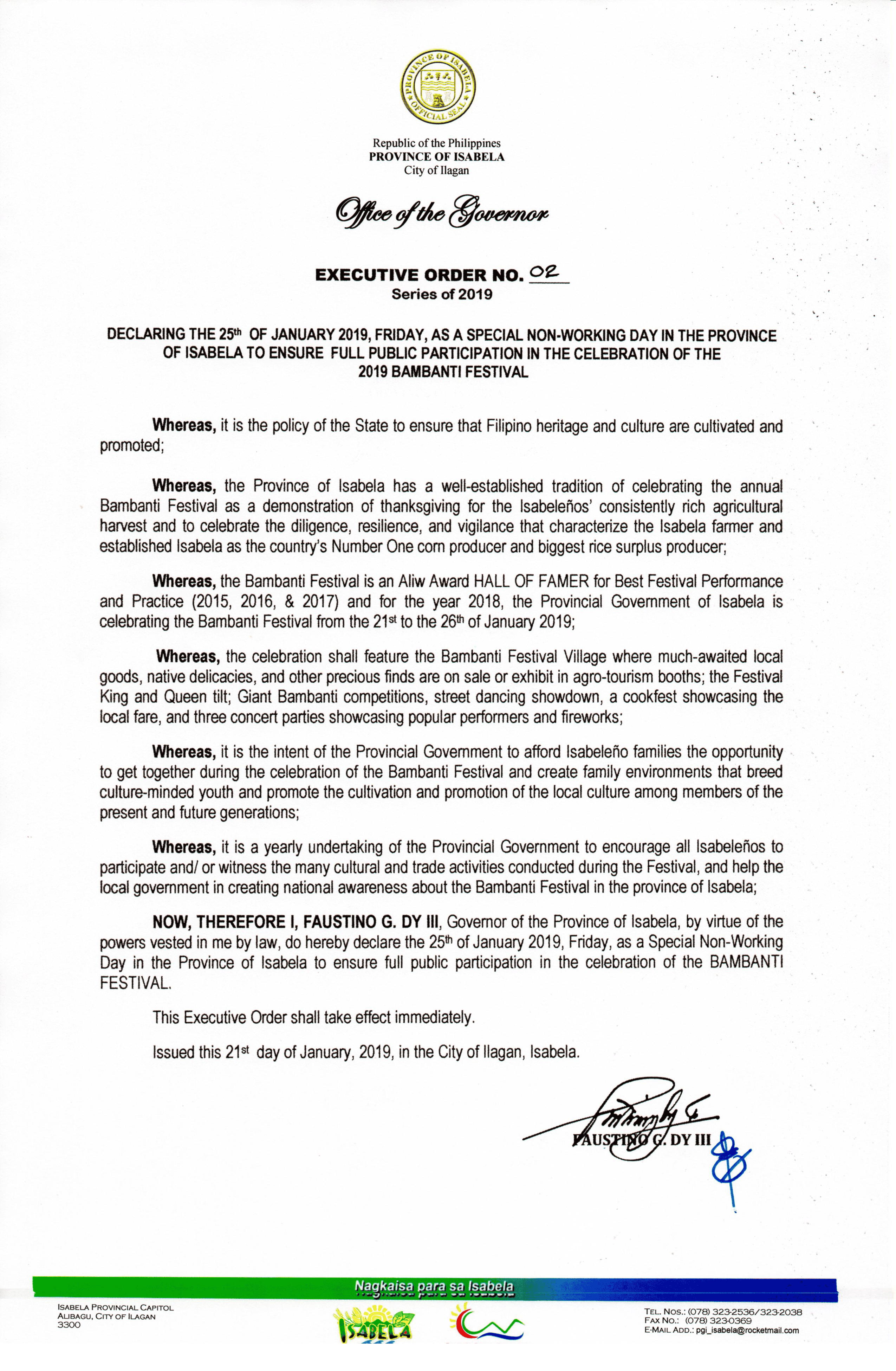 Bambanti Festival wins Aliw Hall of Fame Award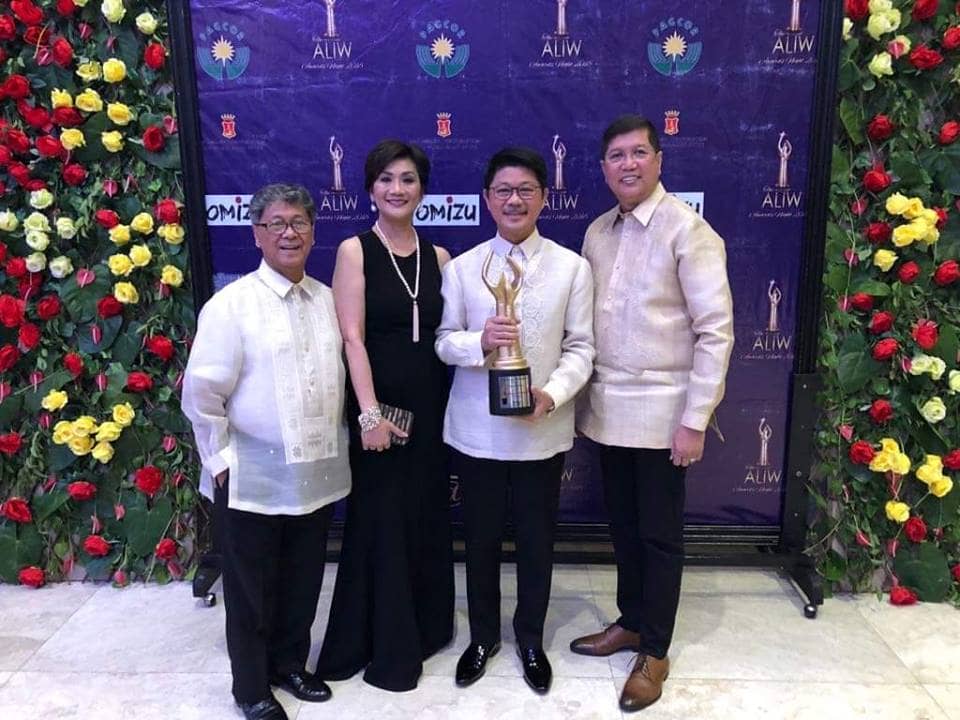 December 13, 2018 – Isabela's Bambanti Festival wins Hall of Fame Award for bagging Aliw Awards' Best Festival Practices and Performances for three consecutive years in the recently concluded Aliw Awards 2018 held at The Manila Hotel.