EXECUTIVE ORDER NO. 26 - 2019
SUSPENDING CLASSES IN PUBLIC AND PRIVATE SCHOOLS IN ALL LEVEL IN THE PROVINCE OF ISABELA ON AUGUST 27 AND 28, 2019 TO ENSURE THE SAFETY OF ALL STUDENTS IN THE PROVINCE FOR THE DURATION OF TYPHOON "JENNY"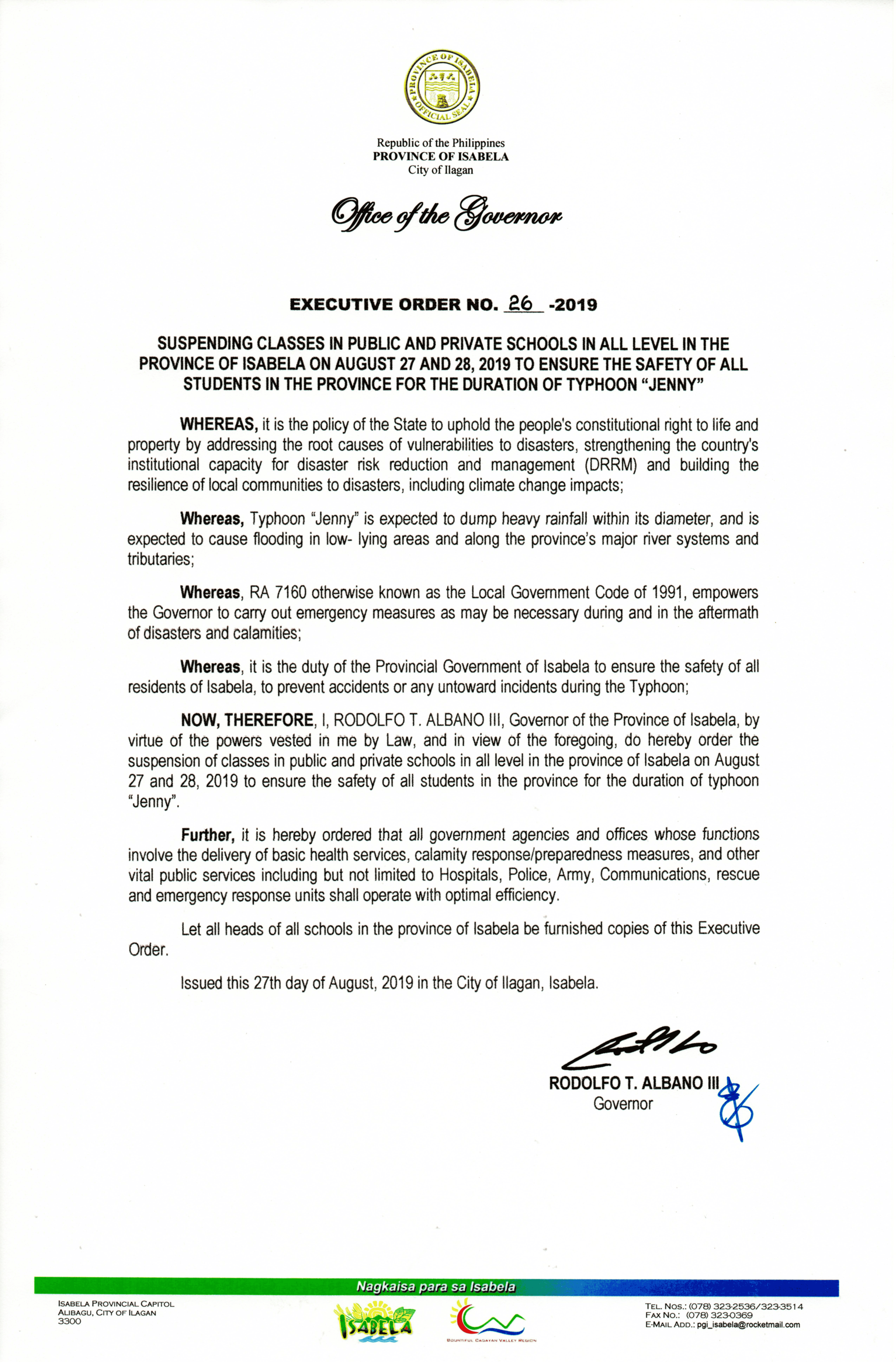 MEMORANDUM No. 23
For your information and guidance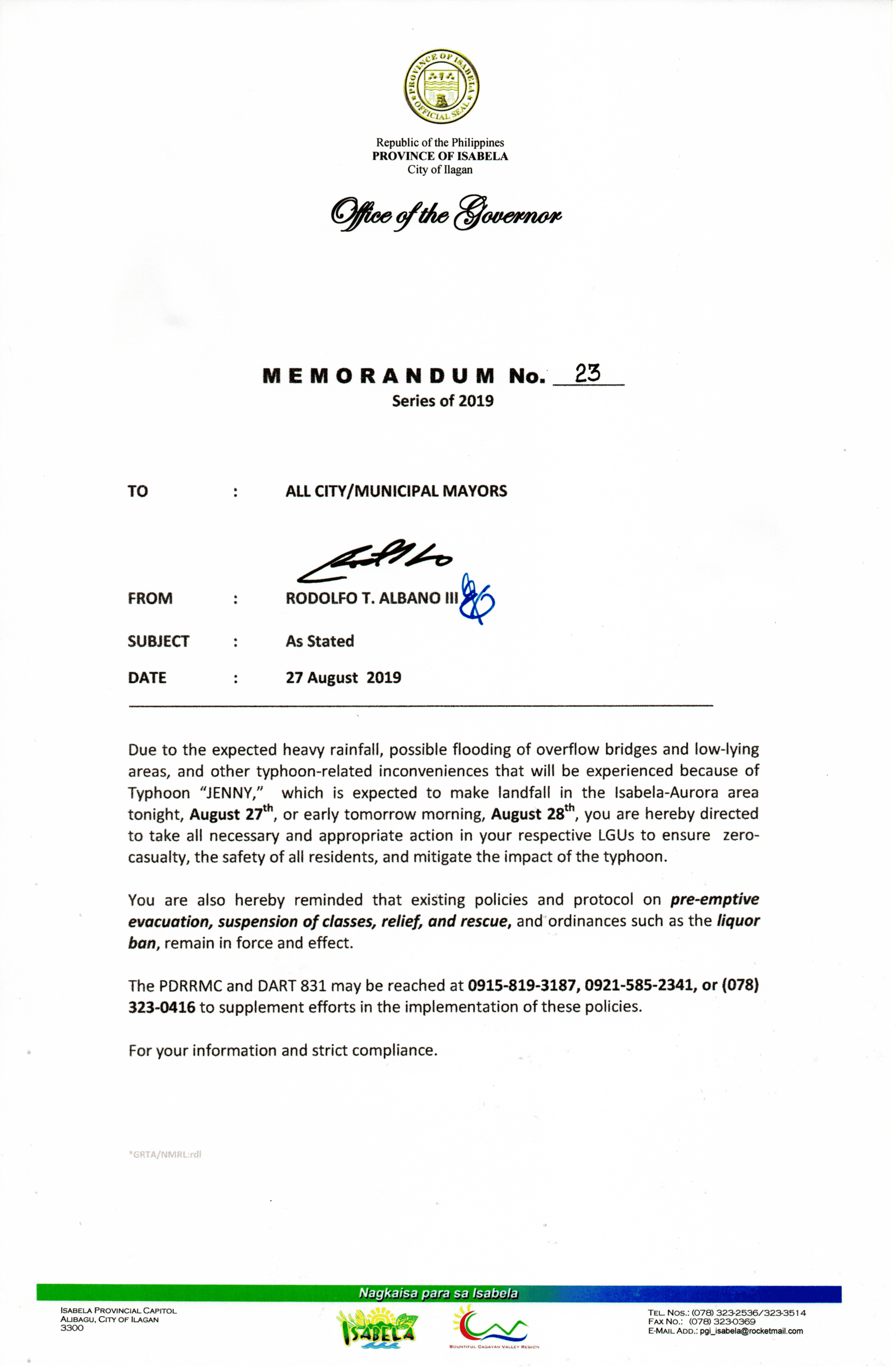 click photo for pdf copy
EXECUTIVE ORDER NO. 03 - 2019
DECLARING JULY 26, 2019 A NON-WORKING HOLIDAY IN ALL GOVERNMENT AND NON-GOVERNMENT OFFICES IN THE PROVINCE OF ISABELA FOR THE CONDUCT OF "TODAS DENGUE, TODO NA 'TO (IKA-ANIM NA KAGAT)" MASSIVE CLEAN-UP OF PUBLIC AND PRIVATE SPACES TO ELIMINATE MOSQUITO BREEDING SITES AND STOP THE SPREAD OF DENGUE FEVER AND OTHER MOSQUITO-BORNE DISEASES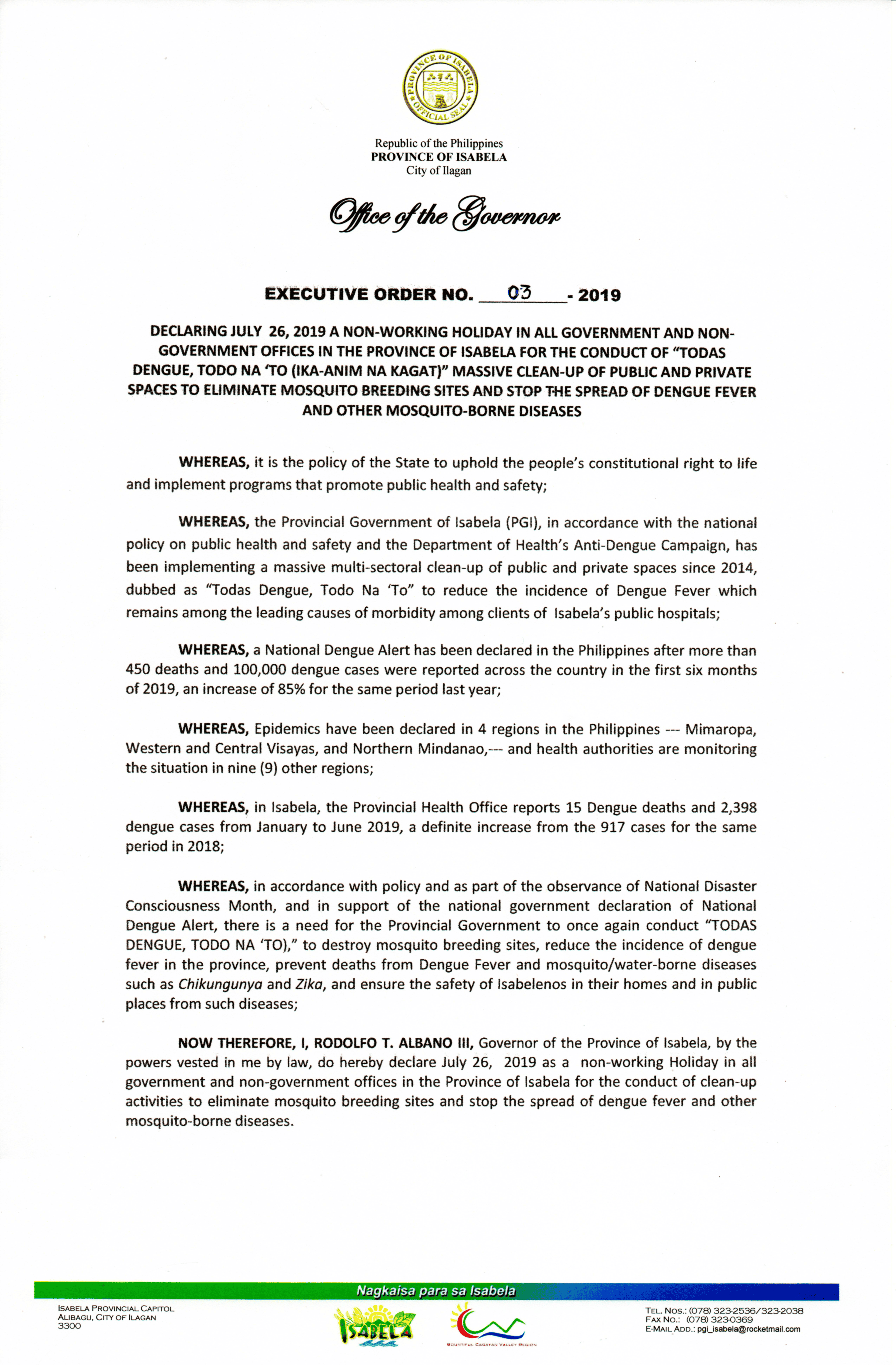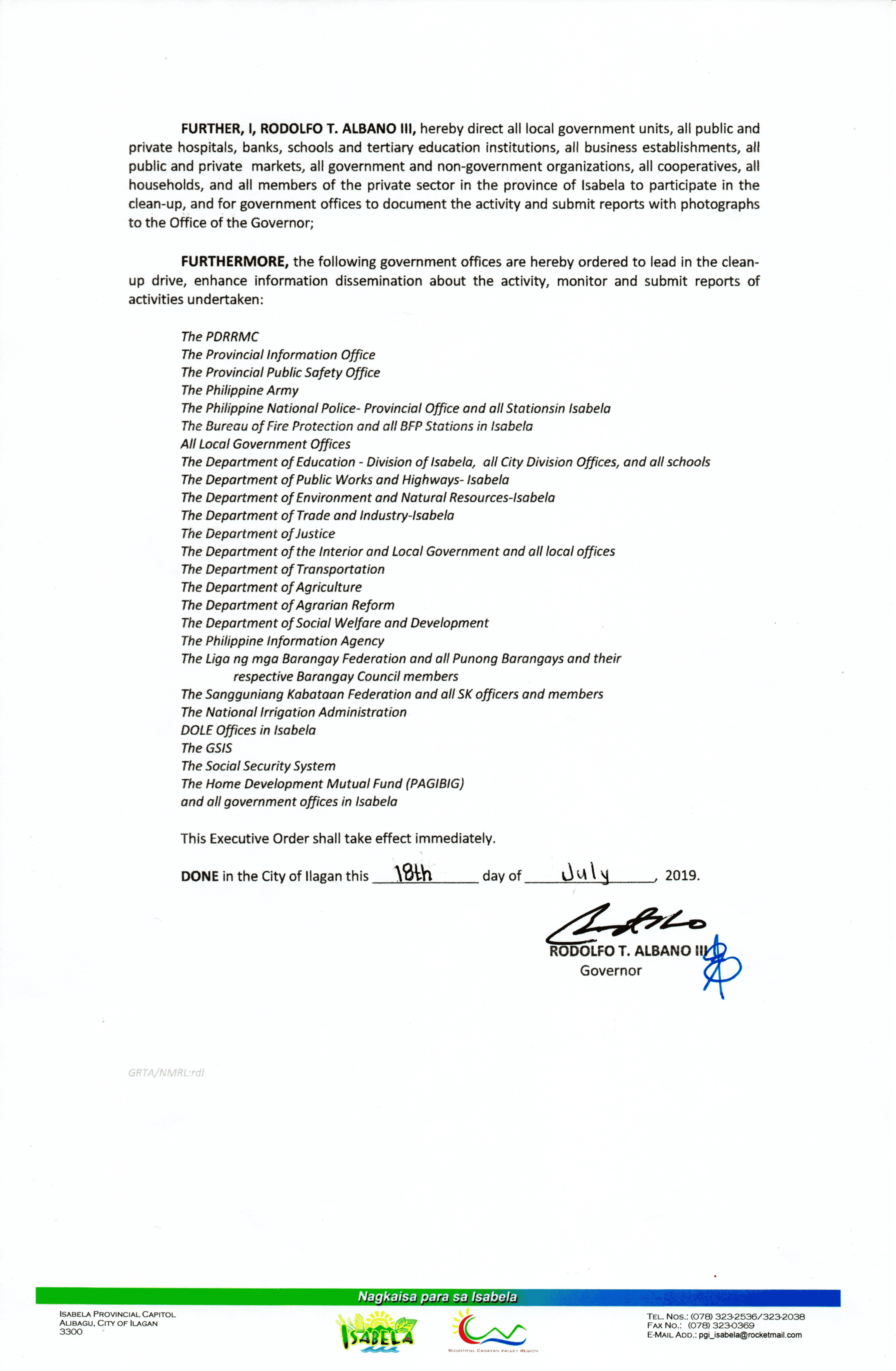 The Inauguration of Gov. Albano as the 26th Governor of Isabela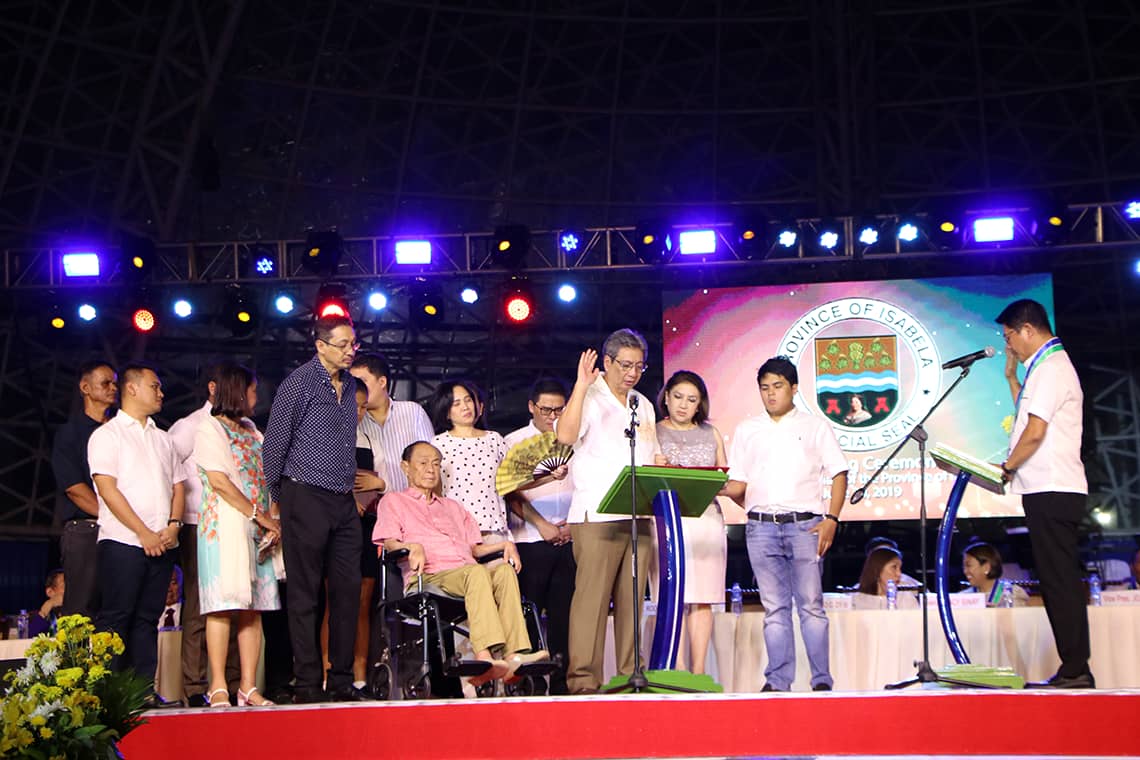 June 30, 2019 - The 26th Governor of Isabela Hon. Rodolfo T. Albano III, laid his plans and programs for his term during his inaugural address at the Queen Isabella Park right after he took oath.
The oath was administered before the people by the outgoing Governor of Isabela, Hon. Faustino G. Dy III.