Isabela: Championing Excellence in Local Governance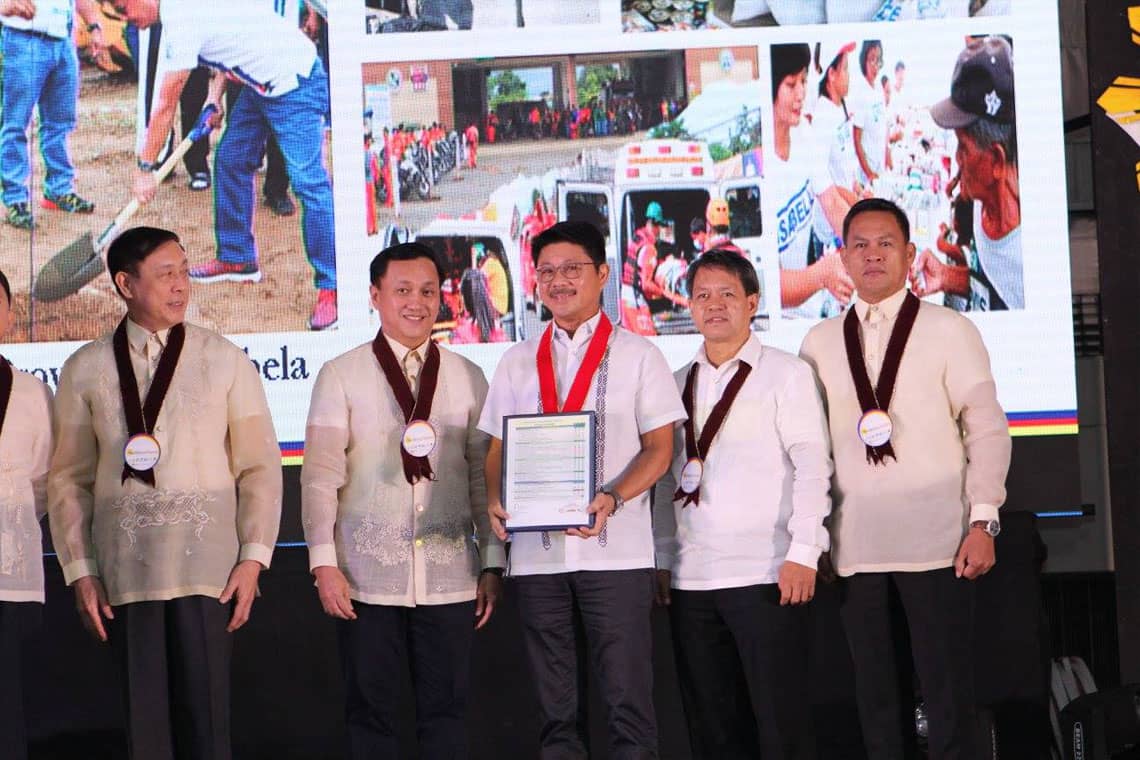 Click image to see more photos
Hall of Fame, Seal of Good Local Governance (2015, 2016, 2017):
Pagkilala sa Katapatan at Kahusayan ng Pamahalaang Lokal
SGLG, the mother of all awards symbolizes integrity and good governance through continuing governance reform and sustain local development.
At Tent City, The Manila Hotel
November 27, 2017
Executive Order No. 2017-39
Declaring the 23rd Day of November 2017 and every year thereafter as a Special Day, to be known as the "Araw ng Batang Isabeleño" in the Province of Isabela, to afford all Isabeleños the opportunity to participate in activities that promote child and youth welfare.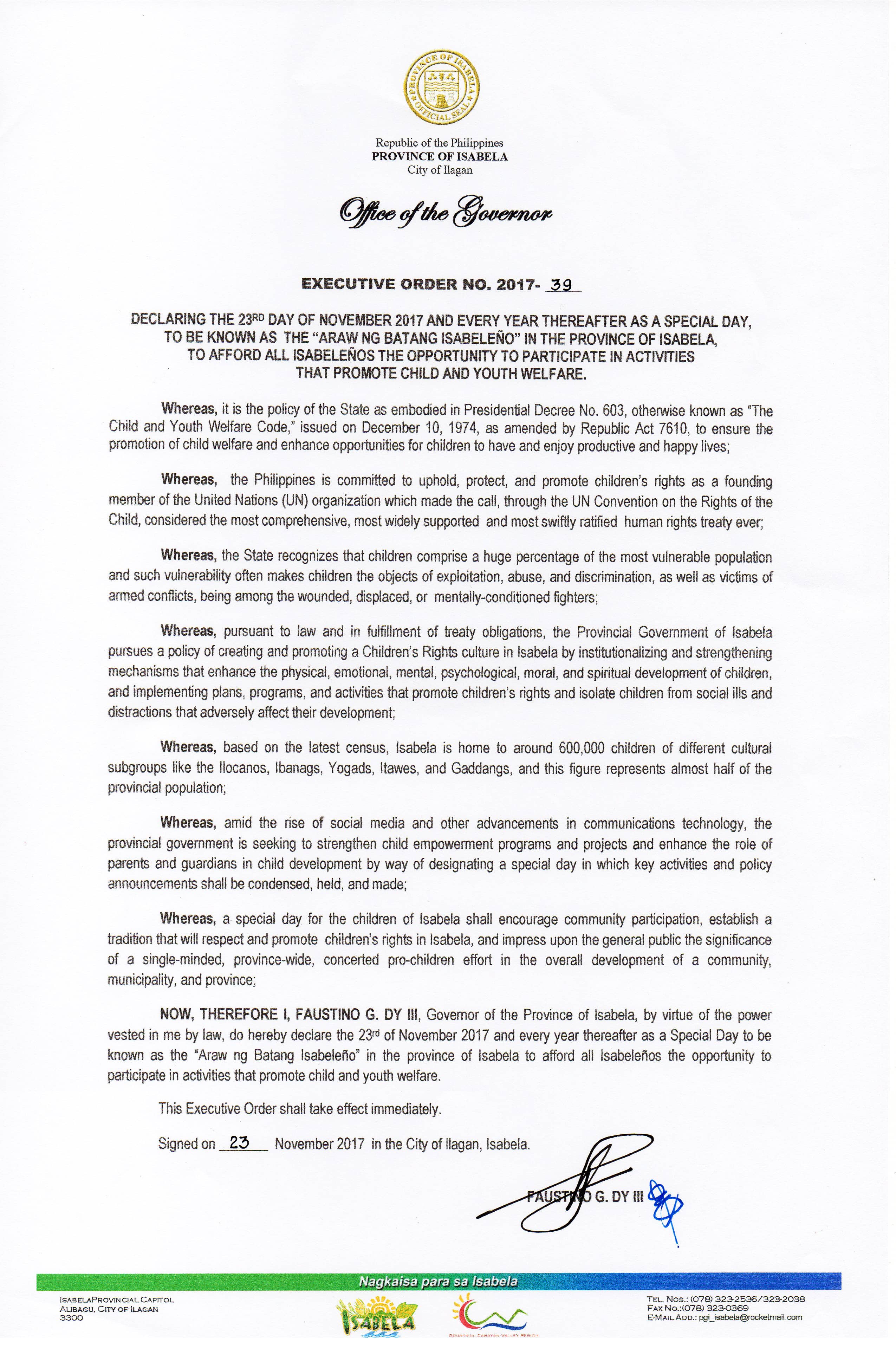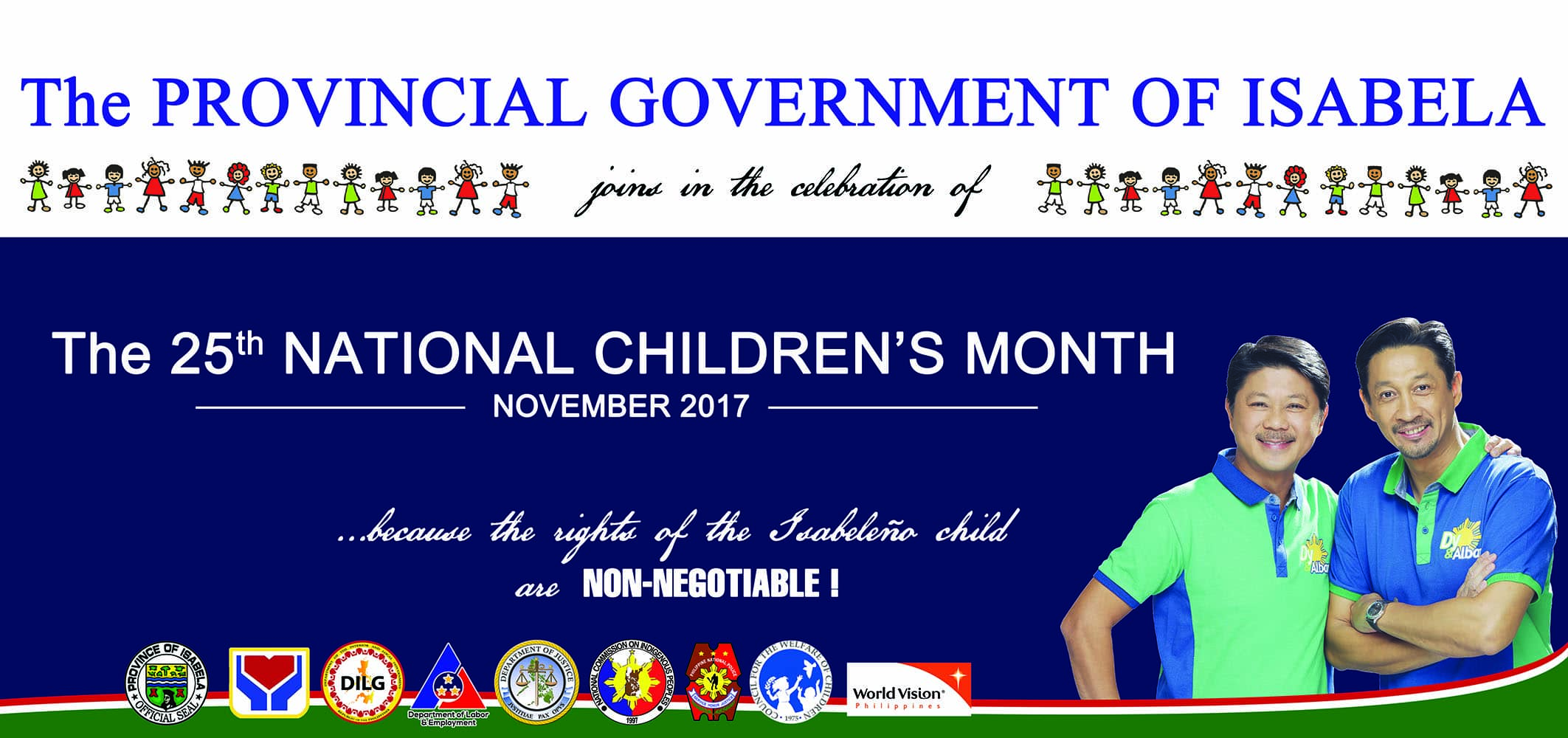 2017 Elderly Filipino Week Celebration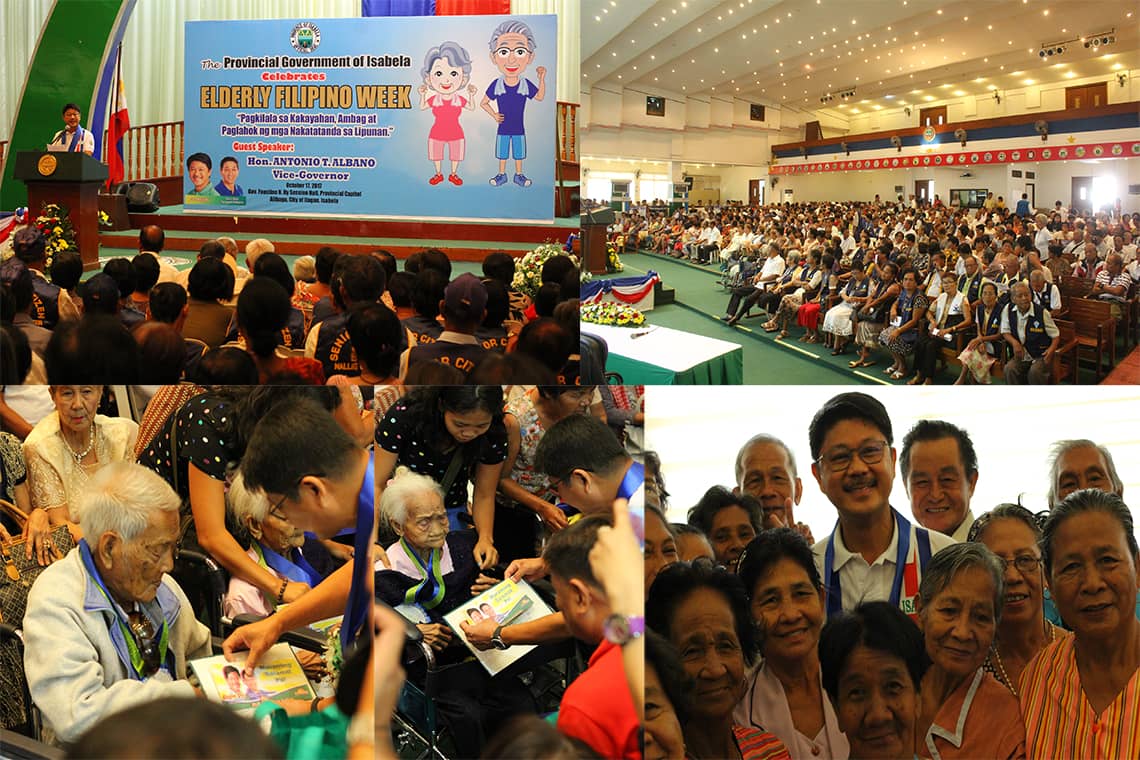 The Provincial Government of Isabela celebrated the 2017 Elderly Filipino Week with the theme, "Pagkilala sa kakayahan, Ambag at Paglahok ng mga Nakakatanda sa Lipunan." The celebration emphasizes the important role that older persons play in nation building as well as raise and address issues concerning the sector.
October 17, 2017, @ Amphitheater, Isabela Provincial Capitol