Executive Order No.2015-19
Designating Friday the 22nd of May 2015, as Provincial "Brigada Eskwela Day" in the Province of Isabela and directing all local government units, their employees and constituents, and all government offices to allow employees on official time to participate in school maintenance activities.
Executive Order No.2015-18
Declaring the 11th day of May 2015, Monday, as a special non-working day in the Province of Isabela, in commemoration of the 159th Foundation Anniversary of the Province.
Earth Hour 2015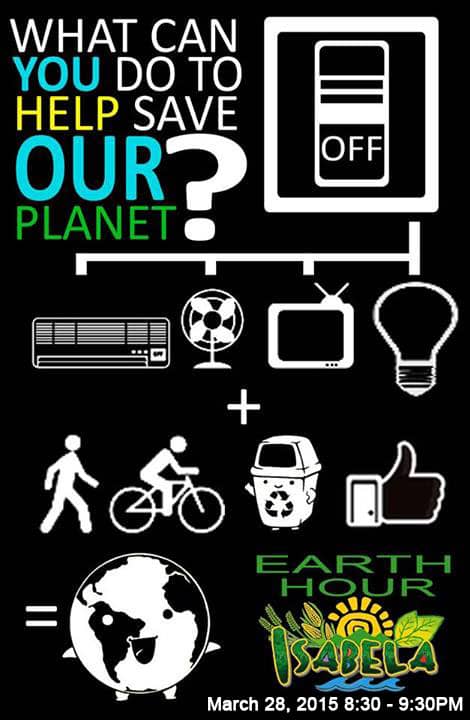 Memorandum No. 18 Series of 2015

The Provincial Government of Isabela is joining the rest of the world in observing EARTH HOUR on Saturday, March 28, 2015 from 8:30 to 9:30 PM. This is the contribution of the province to the campaign against global warming and the promotion of a low-carbon lifestyle. Let us support Earth Hour by switching off lights and any object that consumes electricity or fuel on the stated date and time. Thank you!