Page 2 of 11
BRO INSURANCE 
Kalinga ni BRO tuloy ang pag-asenso, Tamang Benepisyo handog sa mga Magsasakang Miyembro
PROGRAM OVERVIEW
BRO INSURANCE is the Eight (8) Element of the BRO Programs of the Provincial Government of Isabela, which was launched in 2012.
            This program geared towards ensuring the productivity, safety and well being of the Isabeliños with special attention to the small-farmers, their wives and children in the tertiary level, and providing indemnification during unfortunate events.
GOALS AND OBJECTIVES
            BRO INSURANCE PROGRAM as one of the Social Protection Program of the Provincial government of Isabela, was envisioned to help address the needs of the small-farmers in times of distress most especially when accidents and untimely demise of any member of the family occurs, so as not to resort to usurious lending institutions and/or financiers.
            The Provincial Government of Isabela in its quest for an insured constituency, set aside amounts from its coffers to pay the amount of Fifty Pesos Only (Php 50.00) for the annual individual insurance coverage of the identified small farmers including their wives who are members of the Isabela Green Ladies Organization- IGLO, the fisher-folks and the Provincial Scholars of the Province.
            This is to guarantee the safety of every Isabeliño, and to enjoy the benefits of every insured member when accidents happen resulting to dismemberment, total disability and accidental deaths.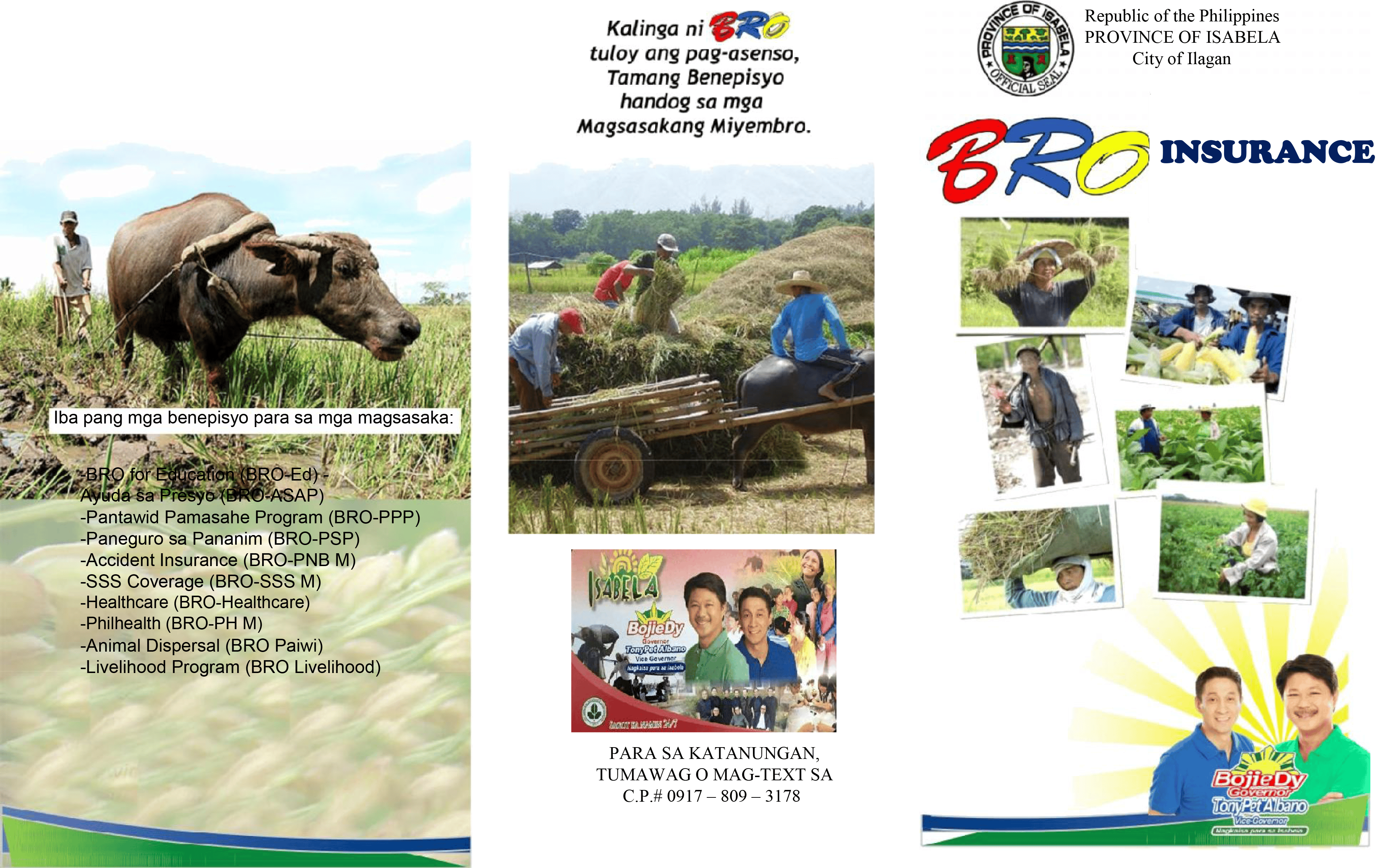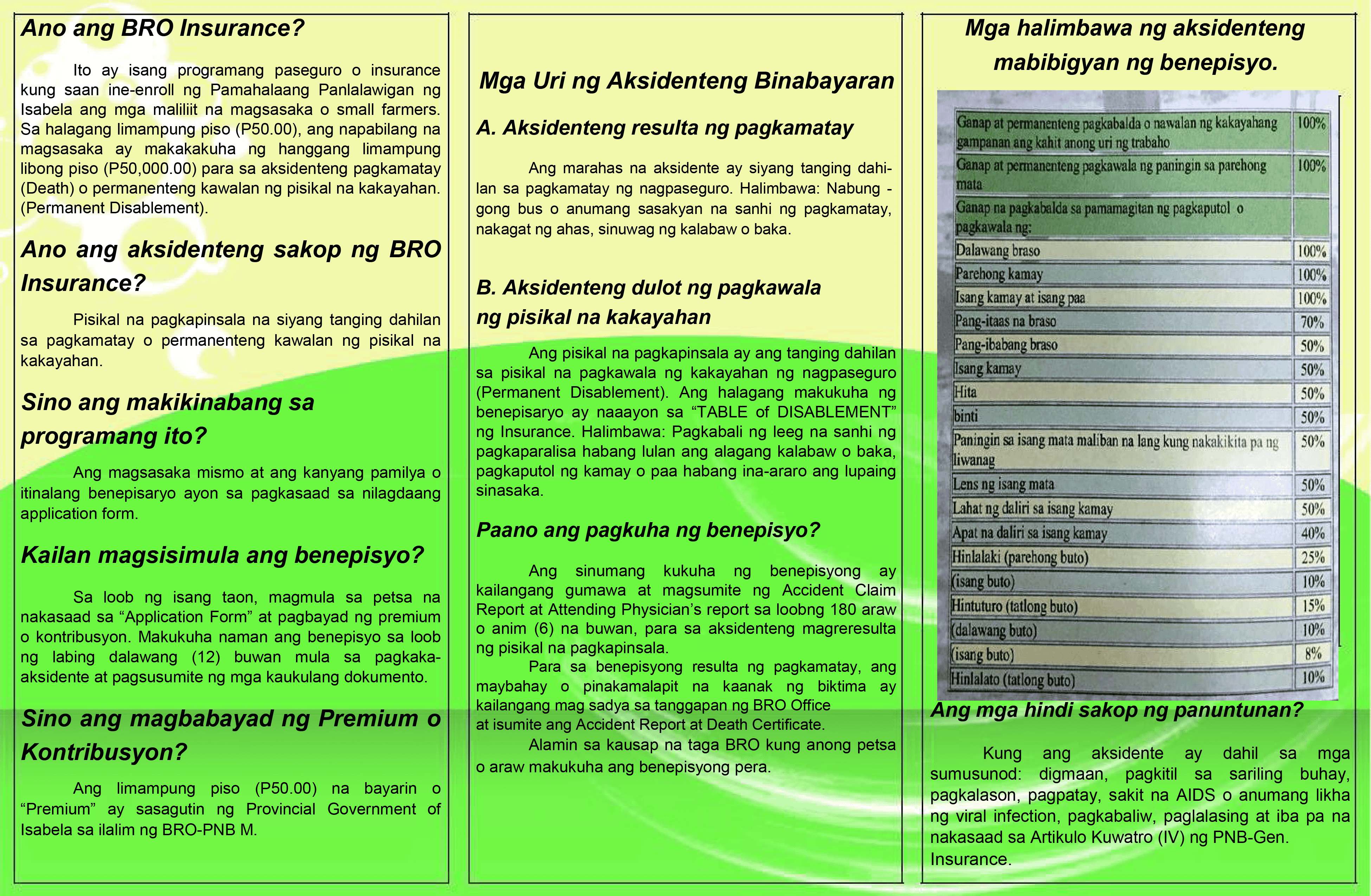 click here for a full pdf copy
ACCOMPLISHMENT REPORTS
TODAS DENGUE TODO NA'TO IKA-WALONG KAGAT