Page 8 of 11
BRO ASAP
Ayuda Sa Presyo
PROGRAM OVERVIEW
This program provides for the grant by the Provincial Government of a "premium price" for the first 50 cavans of palay or corn sold to the National Food Authority (NFA) by small farmers. As an incentive to production, the Provincial Government will add P4.00 to the NFA palay and P3.50 corn buying price per kilo.
GOALS AND OBJECTIVES
Stabilize price of rice and corn by way providing premium price for palay and corn on top of NFA's existing buying price towards increasing farmers income and reduce middlemen's intervention in the marketing chain.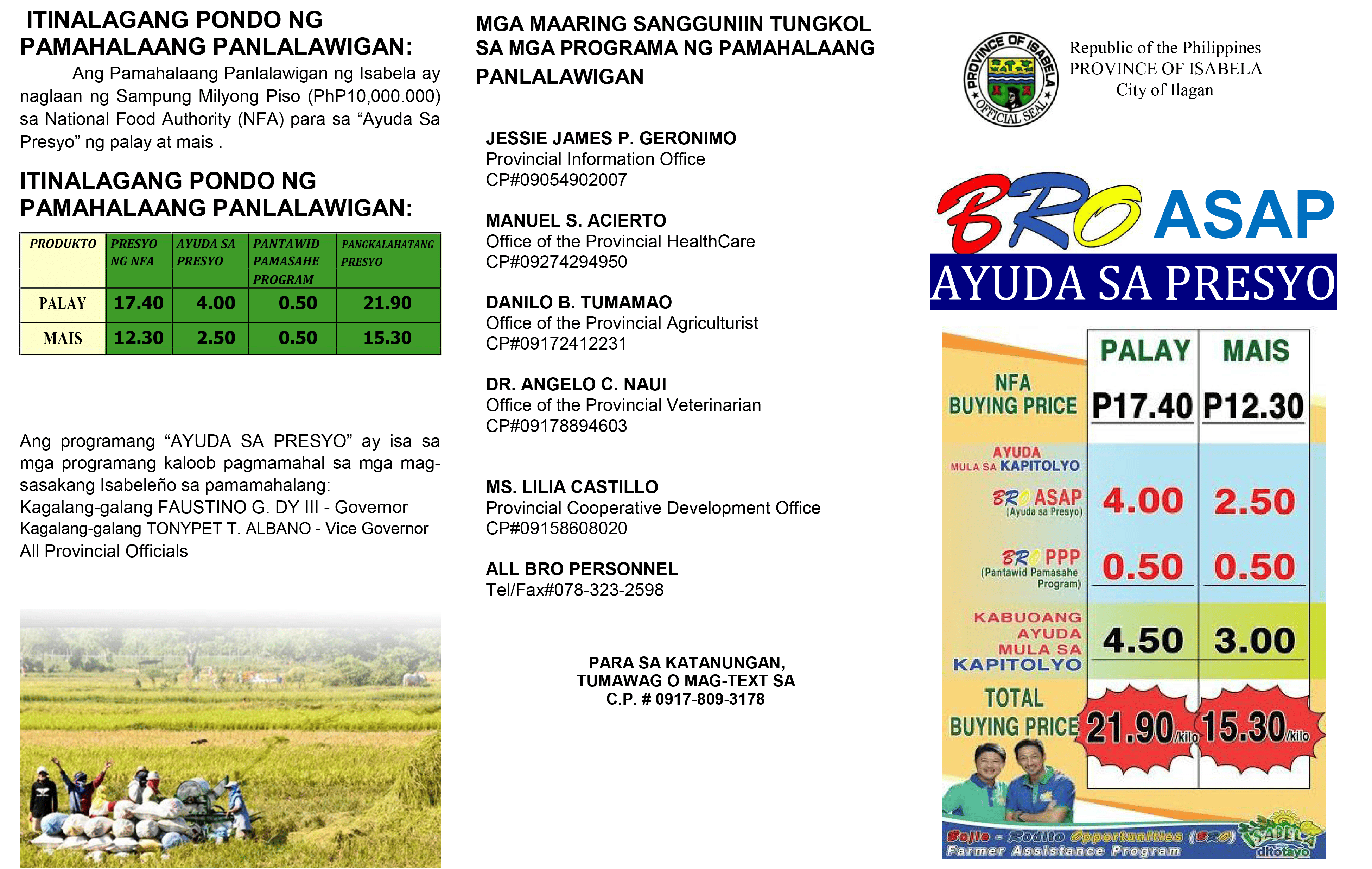 click here for a full pdf copy
ACCOMPLISHMENT REPORTS