Page 9 of 11
BRO PPP
Pantawid Pamasahe Program 

PROGRAM OVERVIEW
This program component aims to reduce the cost of transporting produce, increase the farmers' savings, and serve as an incentive for them to be more productive and motivated to secure the sufficiency of quality rice and corn in the province. Farmers are given 50 centavos per kilo of rice or corn they sell to the National Food Authority (NFA). P1,250.00 are given to the small farmers selling to NFA; a maximum of 50 cavans of palay or corn is granted as incentives. The NFA shall include the transport cost in the overall payment of crop quantities bought.
GOALS AND OBJECTIVES
Provision of P.50 per kg. to palay and corn products sold to NFA to increase NFA's buffer stock for distribution to at-risk areas and increase income of small farmers.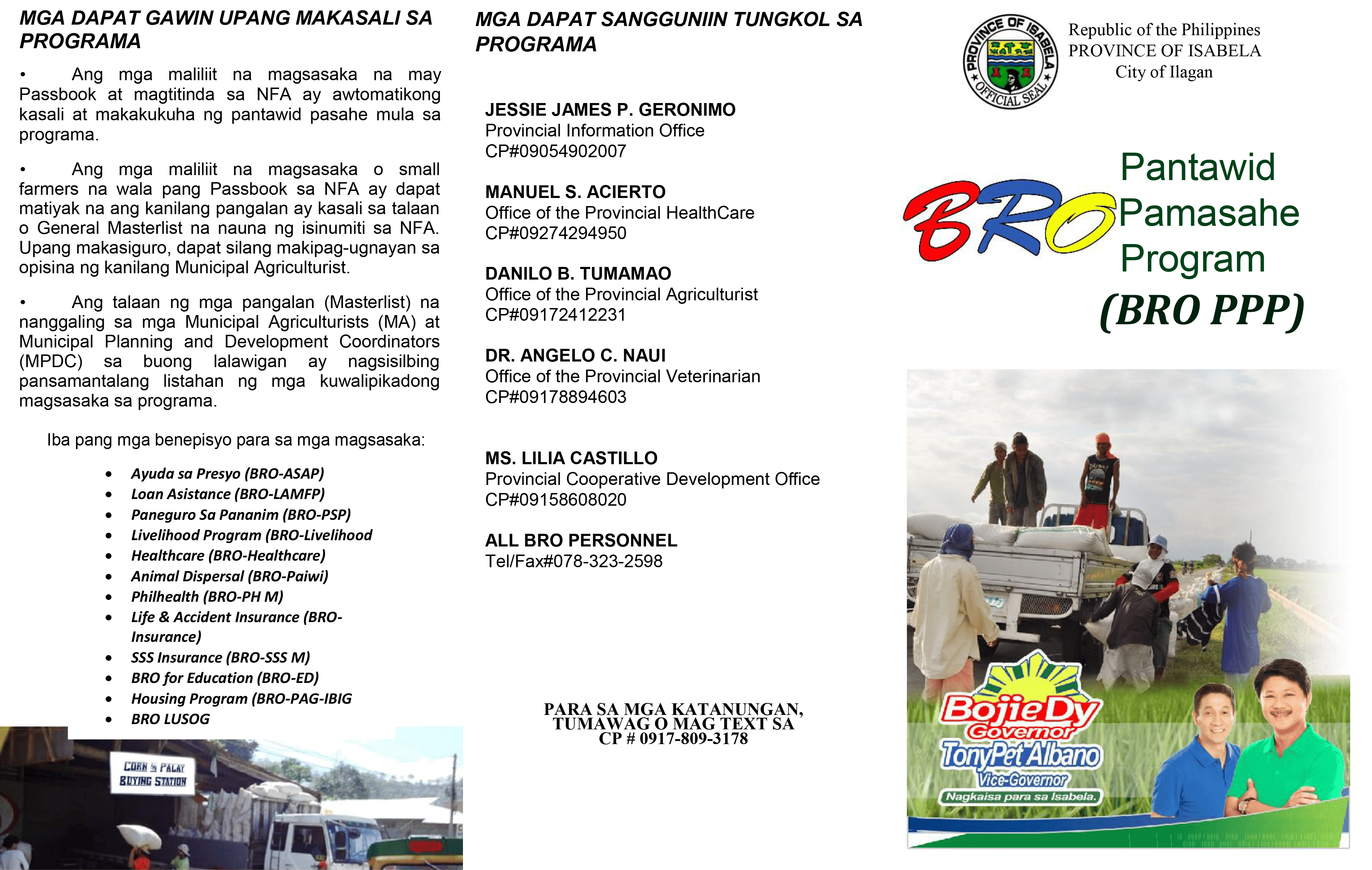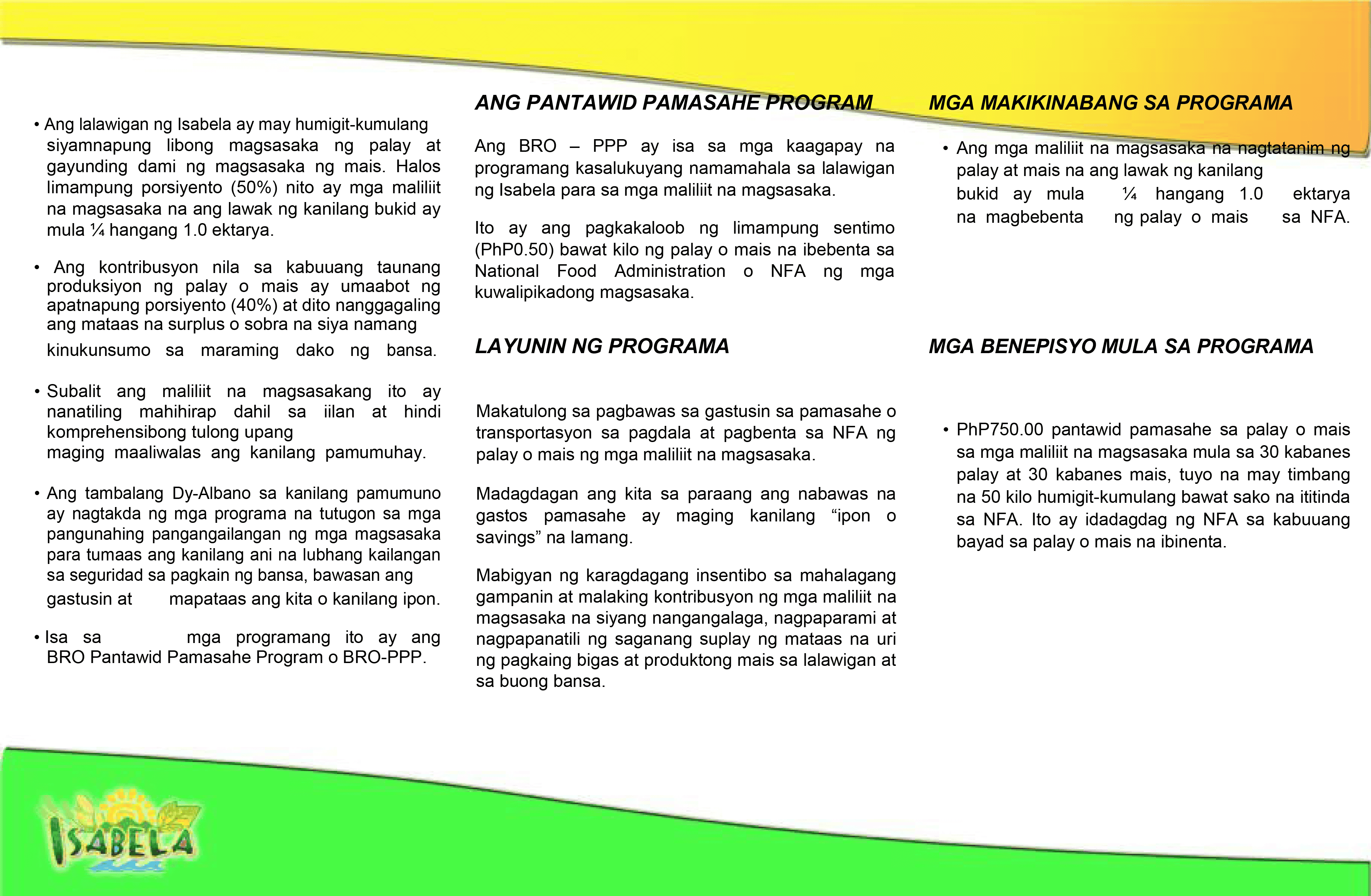 click here for a full pdf copy
ACCOMPLISHMENT REPORT