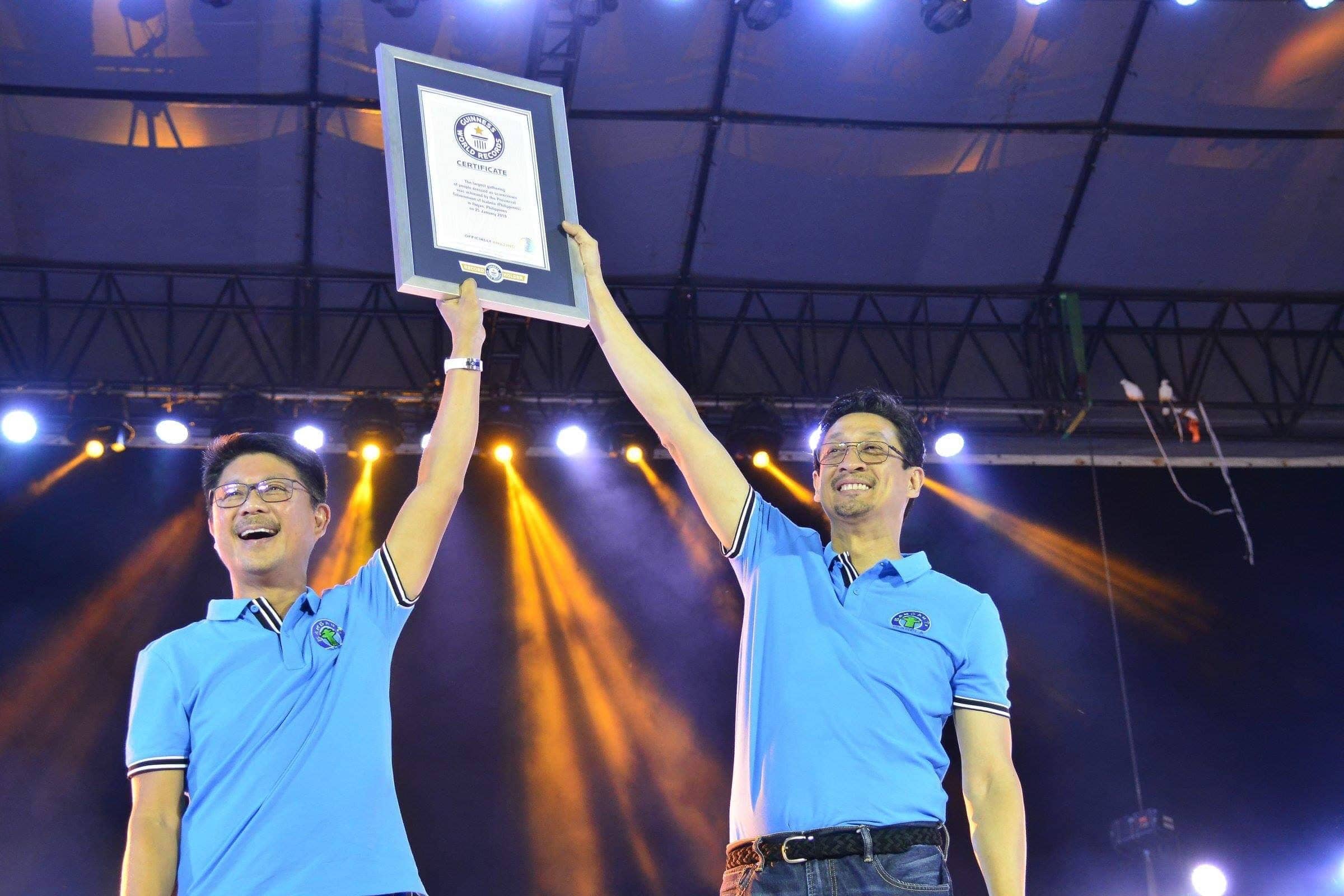 PROVINCIAL PRIDE. Isabela Gov. Faustino "Bojie" Dy III (left) and Vice Gov. Tonypet Albano raise the award given by the Guinness Book of World Records for the largest gathering of people dressed and dancing as scarecrows during the 2019 Bambanti Festival. —CONTRIBUTED PHOTOS


Isabela province, one of the country's top rice and corn producers, celebrated on Friday its annual Bambanti Festival with a street dance involving 2,495 people dressed as scarecrows, a colorful presentation that earned global recognition.
"You are officially amazing!" said Pauline Ann Sapinska, adjudicator for the Guinness World Records, after proclaiming the new world record set by the province for the largest gathering of people dressed as "bambanti" (the Ilocano term for scarecrows).
This year's dancers came from 25 towns of the northern province. Held to give thanks for a bountiful harvest and to honor Isabela's farmers, the festival has received numerous recognitions through the years, including a spot in the Aliw Awards Hall of Fame.
Hotels in Isabela, particularly in the towns of Ilagan, Cauayan and Echague, were all fully booked for this year's festival, boosting local tourism.
"We are overwhelmed. Who would have thought that a province like ours would be given this kind of award?" Gov. Faustino "Bojie" Dy III told the Inquirer. "Isabela is known in agriculture, but this Guinness Award proved that we could do better and bigger in spite of the many adversities that we faced in the past."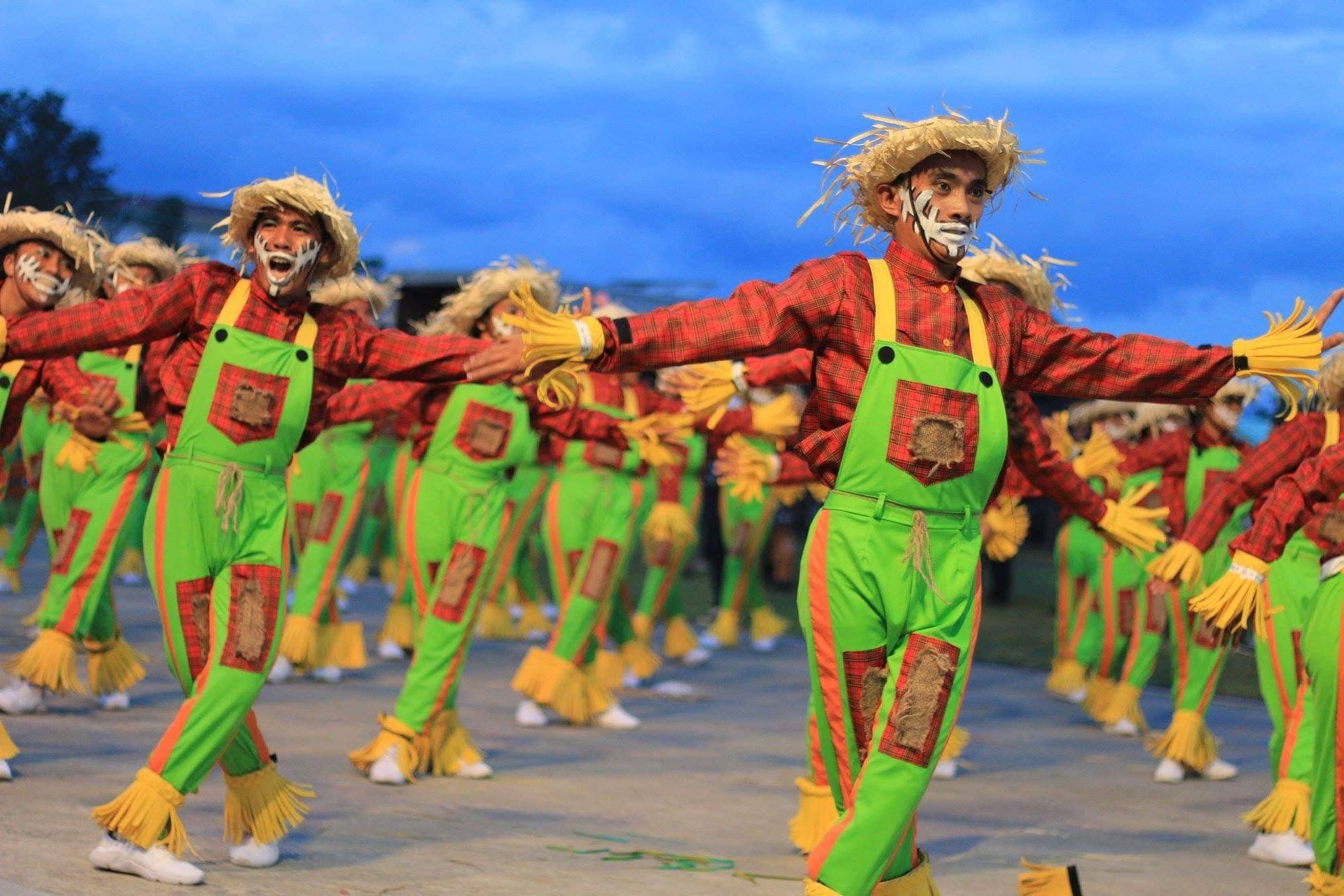 The governor cited the unity shown by the people who took part in the celebration organized by the provincial government with support from Vice Gov. Tonypet Albano and Rep. Rodito Albano.

Dy, who earlier issued an executive order declaring Friday a special nonworking holiday in the province, thanked everyone who worked for the festival's success. "Without your efforts and dedication, we would not have achieved this. A united Isabela is really the key to the success of all our plans," he said.

Sunshine, one of the dancers, said she was just "so happy to be part of history (being made) for my province. We proved something not just to our fellow Filipinos but to the rest of the world. I want to be part of this festival next year! Go Isabela!"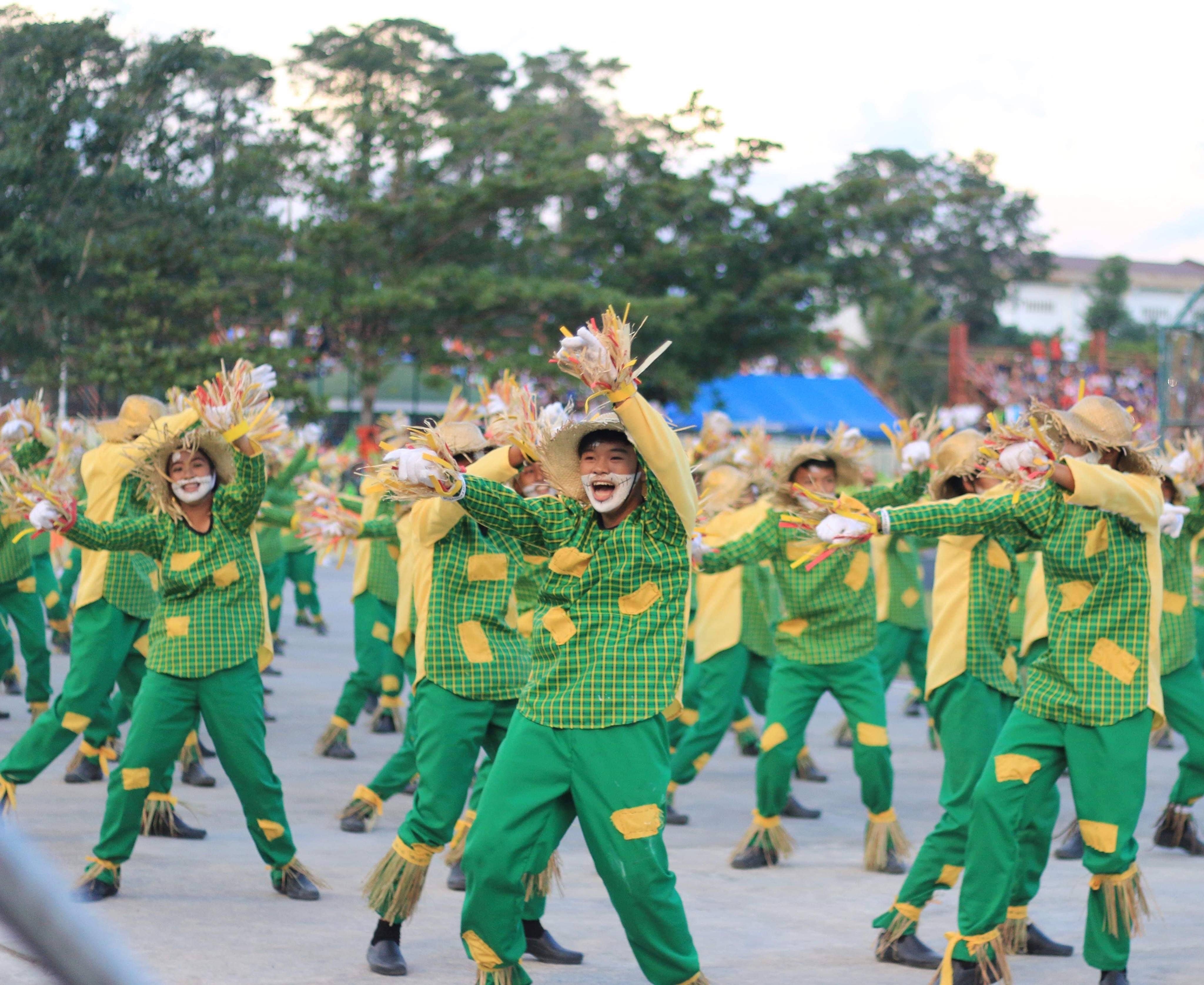 Another, Reymart from Echague town, was almost in tears over the Guinness declaration. "Our many hours of practice proved to be worth it. I am speechless, I have never been this happy to be part of something really big," he said. —With a report from Erwin Aguilon

Read more: https://newsinfo.inquirer.net/1077981/officially-amazing-isabela-scarecrows-set-world-record#ixzz5drXdI7vx 
Follow us: @inquirerdotnet on Twitter | inquirerdotnet on Facebook