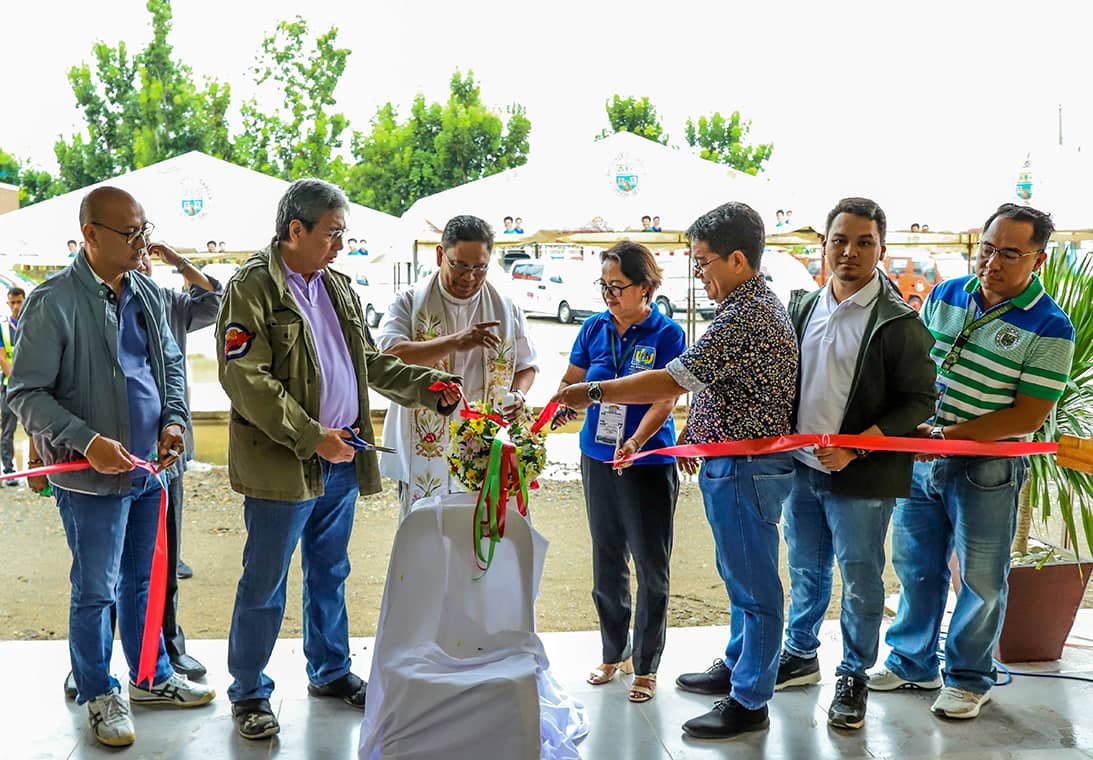 The province of Isabela is not only going to raise the bar in disaster risk reduction and management as the county's PDRRMC Gawad Kalasag Hall of Fame, but also building the first-ever DRRM complex in the Philippines.
The Isabela DRRM Complex, a pioneering project of PDRRMC Isabela, is now getting bigger with the inauguration and blessing of the Provincial Social Welfare and Development Office (PSWDO) and Provincial Safety Office (PSO) as a monument to the diligence, vigilance and resilience of the Provincial Government of Isabela 's leaders and workforce.
Governor Rodito T. Albano III continues to blaze the trail as he led the inauguration and blessing of these buildings as the Isabela DRRM Complex on September 12, 2019. Also inaugurated was the new Department of the Interior and Local Government (DILG) – Isabela Provincial Office.
Built during the administration of former Governor Faustino G. Dy III and then Vice Governor Rodito T. Albano III, the edifice forms part of Isabela DRRM Complex, aimed at enhancing capabilities and strengthening mechanisms in addressing the effects of nature's wrath and the complexities of the changing climate of an earth in peril.
The Provincial Social Welfare and Development Office is a tribute to the social workers as the consummate public servants, always at the front and center of the government's social reform agenda. Grateful for their exceptional service to country and people, the new PSWDO is a celebration of their compelling narrative of selflessness and heroism. It is in their anonymity that they make the most profound impact in the lives of the marginalized, the impoverished and the powerless, among children, women, the elderly, indigenous peoples and persons with disabilities.
Meanwhile, providing balance to the social workers' gentle and motherly countenance is the Provincial Safety Office with its courageous public safety officers as pillars of strength to the daunting task of enforcing and maintaining public order and safety across the country's second largest province.
The PSWDO and PSO are two forces in the spheres of disaster management forging a formidable partnership in raising and nurturing a culture of preparedness, honoring their commitment to treat every man with dignity in times of adversity, lead people to safety in times of peril and assert public order in the midst of chaos.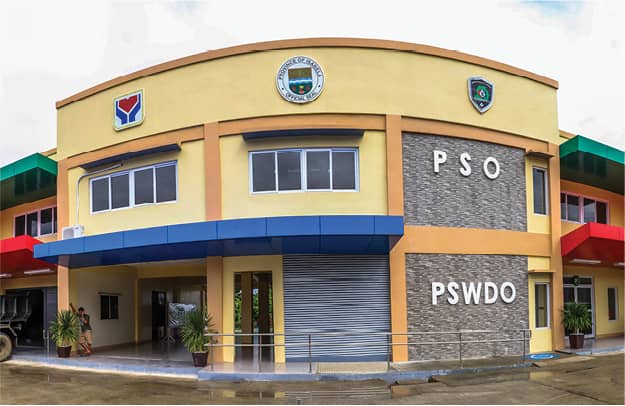 As envisioned, the Complex will consist of the PDRRMC-BFP Headquarters, which has been completed and is already operational, this newly-inaugurated Provincial Social Welfare and Development Office and Public Safety Office, the PDRRMC Command Center, the PDRRMC PAGASE Weather Bureau, the Climate Change Center, plus facilities for Council members, first responders and rescuers.