Earth Hour 2019
As one province, let's join millions around the world to switch off the lights on March 30, 2019, from 8:30 to 9:30 PM, #Connect2Earth and declare #AyokoNgPlastik as a way to start changing the planet for the better.
Together, we go beyond the hour, the journey to reverse the loss of nature starts here. Don't forget to click share!
Upload your Earth Hour photos online and add social media hashtags#EarthHourPH2019 and #IsabelaConnects2Earth.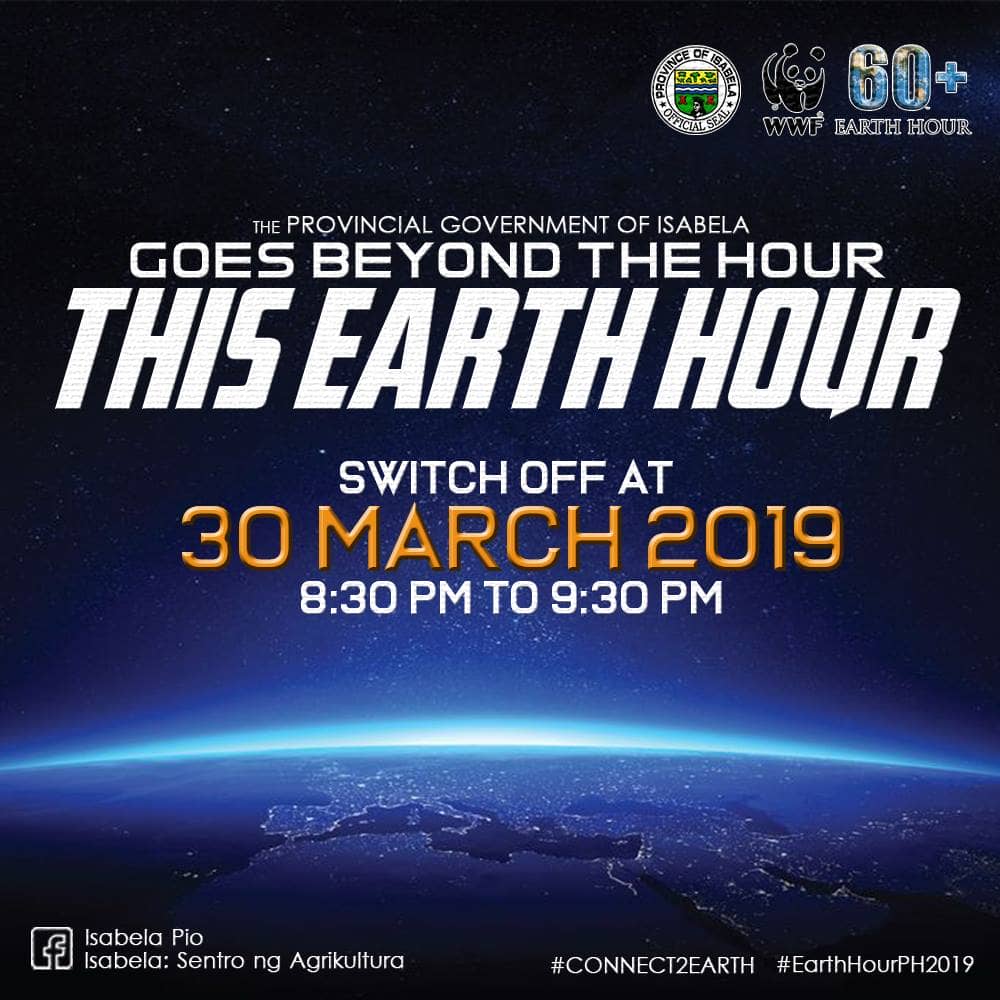 Happy International Women's Day
Here's to STRONG WOMEN. 
May we know them. 
MAY WE BE THEM. 
May we RAISE them.
Happy International Women's Day!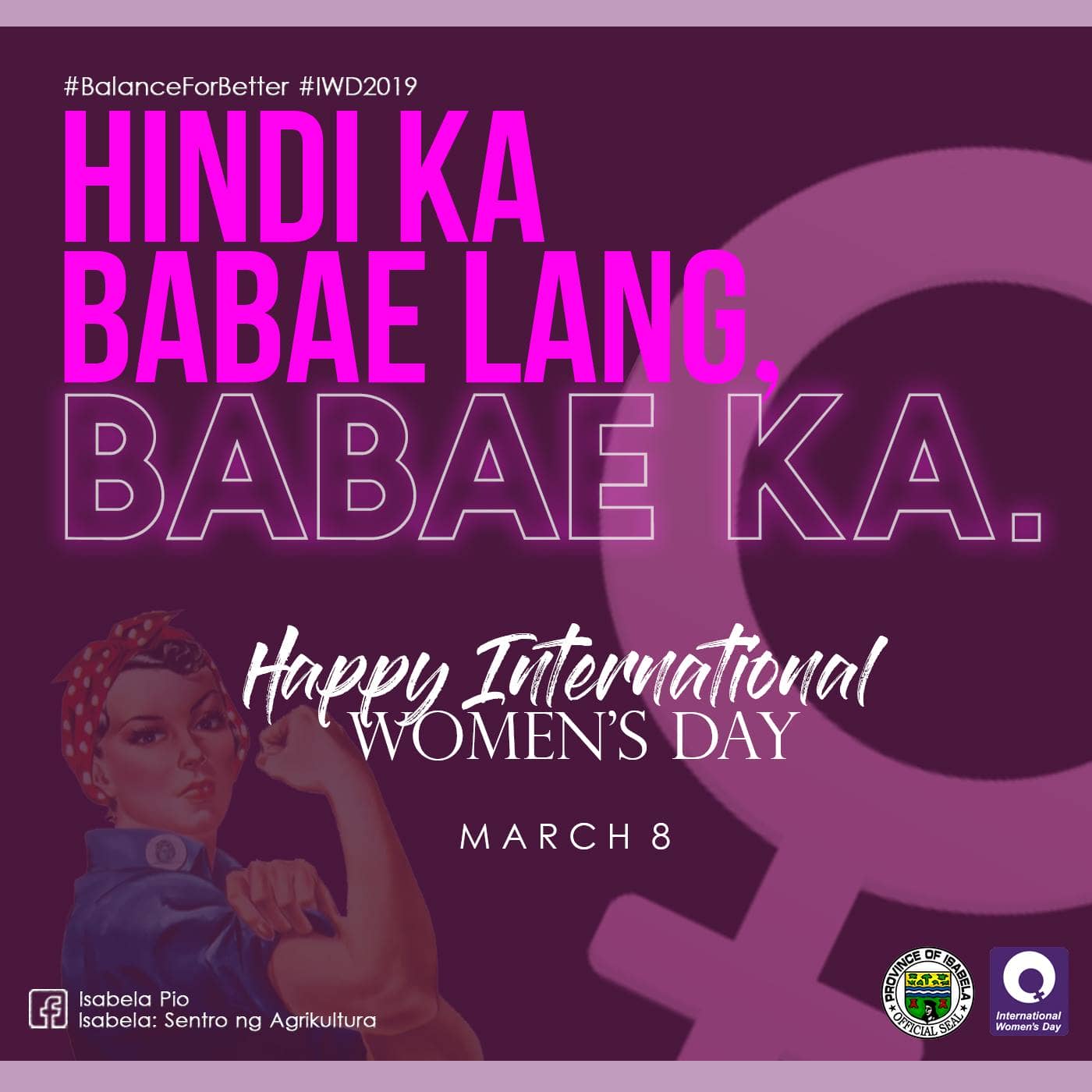 EXECUTIVE ORDER NO. 3-2019
DECLARING FEBRUARY 11TH, 2019 AS SPECIAL NON-WORKING DAY IN THE PROVINCIAL GOVERNMENT OF ISABELA, AND FEBRUARY 12TH, 2019 AS A SPECIAL NON-WORKING DAY IN THE PROVINCE OF ISABELA TO ENSURE PUBLIC ORDER AND SAFETY DURING THE VISIT OF HIS MOST REVEREND EXCELLENCY GABRIELE GIORDANO CACCIA, APOSTOLIC NUNCIO TO THE PHILIPPINES, FOR THE INSTALLATION OF THE NEW BISHOP OF THE DIOCESE OF ILAGAN, AND TO DEMONSTRATE THE HIGHEST COURTESY AND RESPECT TO THE AMBASSADOR OF THE HOLY SEE IN THE INDEPENDENT CITY-STATE OF VATICAN CITY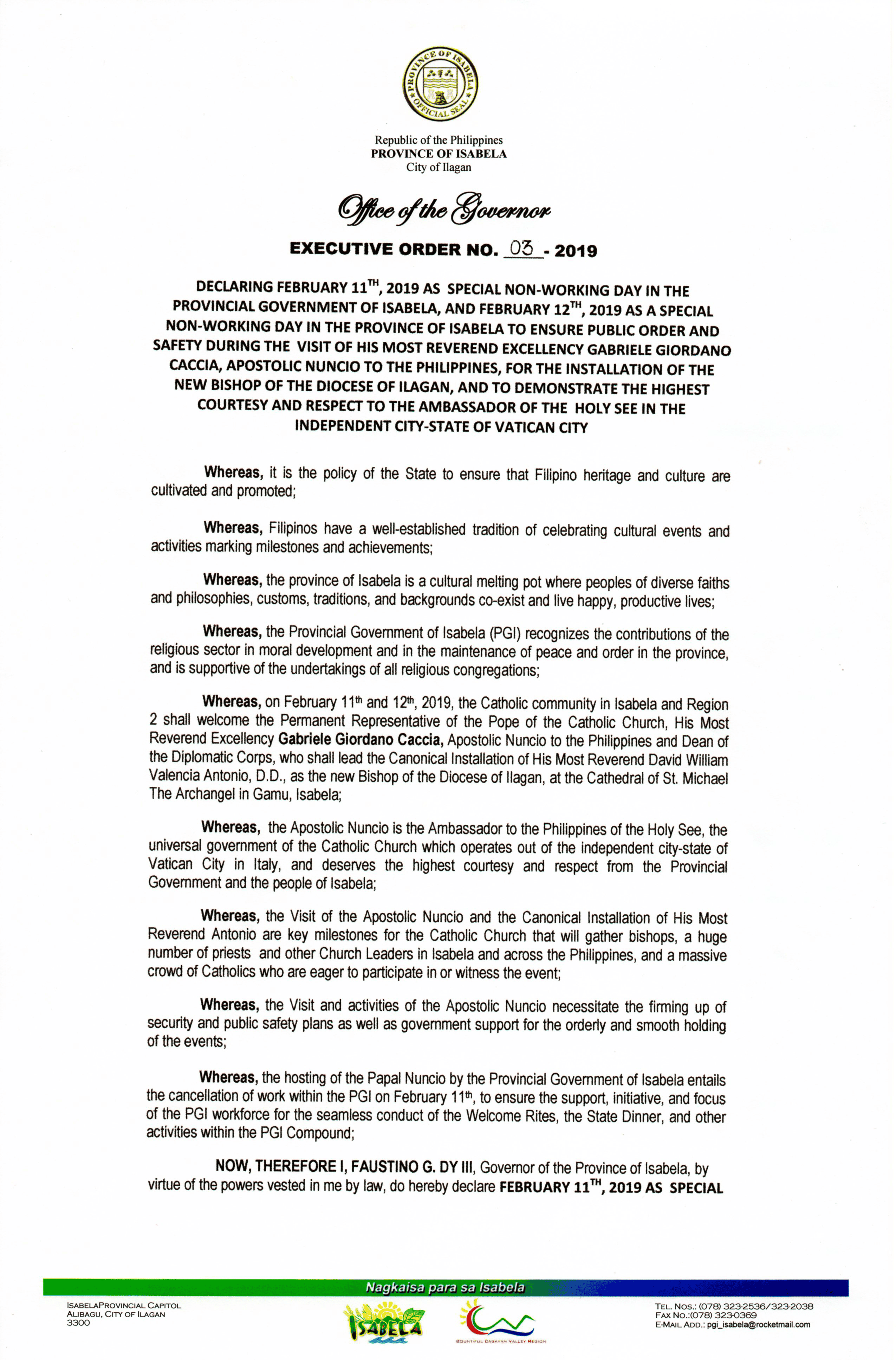 Click photo to see full copy