Email address:  This email address is being protected from spambots. You need JavaScript enabled to view it.
HOSPITAL PROFILE
     The Cauayan District Hospital is a government owned and operated hospital under the leadership of the Provincial Governor of Isabela, Rodolfo T. Albano III. It is a Level I Health facility with an Authorized Bed Capacity (ABC) of 50 beds.
Brief Background
      The Cauayan District Hospital was established by virtue of Republic Act 6130 on March 1, 1972 with its original name Cauayan Emergency Hospital. It initially operated with 25 bed In-Patient capacity housed in the second floor of the then Cauayan Police Department Building on June 1, 1972. It started its Out-Patient Services on May 10, 1972. Due to increasing demands for affordable health care services, the space provided for was no longer enough thus, thru the help of a physician philanthropist, the late Dr. Basilio Reyes who donated more than 2 hectares of land, the construction of a new hospital complex was started on January 21, 1973.
      It was a ten (10) unit pre-fab building including Contagious Ward, Dietary, Nurses dorm, Power house, Motor House, Morgue, Out-Patient Service, and administrative building.
       On November 21, 1976, the hospital was upgraded into a 50-bed General Hospital and was named Don Mariano Rubio Marcos General Hospital.
        On March 6, 1986, after the EDSA Revolution, Executive Order (EO) 85 was issued by then former President Corazon C. Aquino. The hospital was renamed to CAUAYAN DISTRICT HOSPITAL and served as the catchment area of the municipalities of Cauayan, Luna, Reina Mercedes, Cabatuan, Palanan and Dinapigue and other nearby municipalities.
        In 2003, the Provincial Government under the leadership of former Governor Faustino S. Dy, Jr. initiated the construction of four (4) district hospitals of Isabela, one of which is the present Cauayan District Hospital replacing the old facility.
Mandate of the Facility
        The Cauayan District Hospital is mandated to deliver an accessible, affordable, efficient and quality health care services to the people in a safe and competent health facility giving priority to the poor and marginalized.
Vision
            In order to be more responsive and effective to the changes and challenges of times and to the constantly increasing demands for affordable and quality healthcare services from our clientele, the Cauayan District Hospital envisions to be operational as a fully equipped One Hundred (100) bed capacity hospital.
Mission
            The Cauayan District Hospital commits itself to continually respond to the healthcare needs of the people of Isabela and adjacent provinces and to provide comprehensive, effective and affordable health care services in a safe and competent facility with excellent management.
Primary and Secondary Catchment Areas
The institution has been serving as the core-referral hospital of its primary catchment areas: Alicia, Angadanan, Cabatuan, Luna, Reina Mercedes, San Guillermo, San Mateo and Cauayan City. We also serve our secondary catchment areas: Echague, San Isidro, San Mariano, Burgos, Roxas, Ramon, Benito Soliven, and Alfonso Lista. We also cater patients coming from as far as the coastal municipalities, Palanan, Maconacon, and Divilacan. This does not prevent however, adjacent provinces from bringing in our hospital their patients for various health care services.
SERVICES PROVIDED:
Medical Services
Obstetrics & Gynecology
Pediatrics
General Surgery
Orthopedics surgery
Out Patient Department Services
Emergency Services
In patients Services
Newborn Screening
Dental Services
Laboratory Services (Level II)
Blood Station
X-ray Services
Ultrasound
TB DOTS Referral Clinic
Patient Transport and Ambulance Services
Animal Bite and Treatment Center
Dietary
Pharmacy
Philhealth Services
Social Services
License to Operate #.:           02-14-23-H1-1 
PHIC Accreditation #:          H02 002 066
CAUAYAN DISTRICT HOSPITAL
Aerial view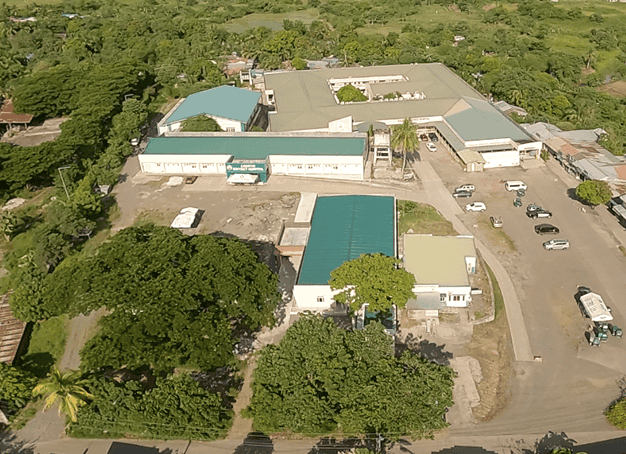 Label of Building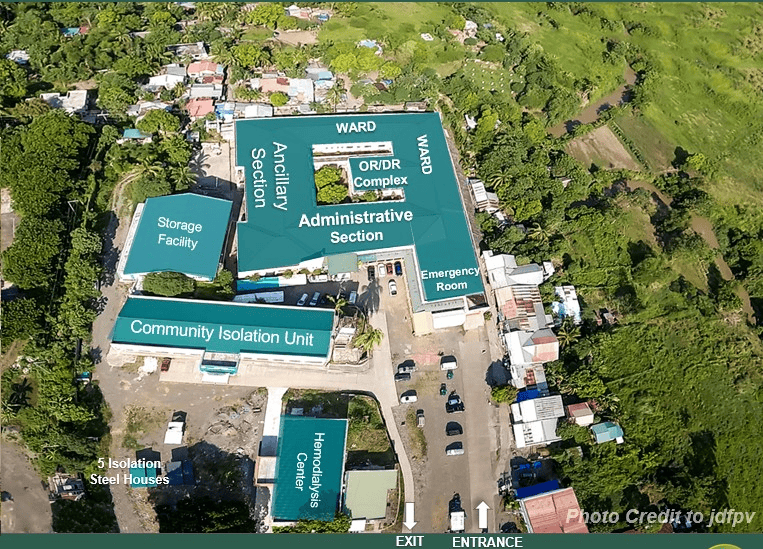 Main Building (Front View)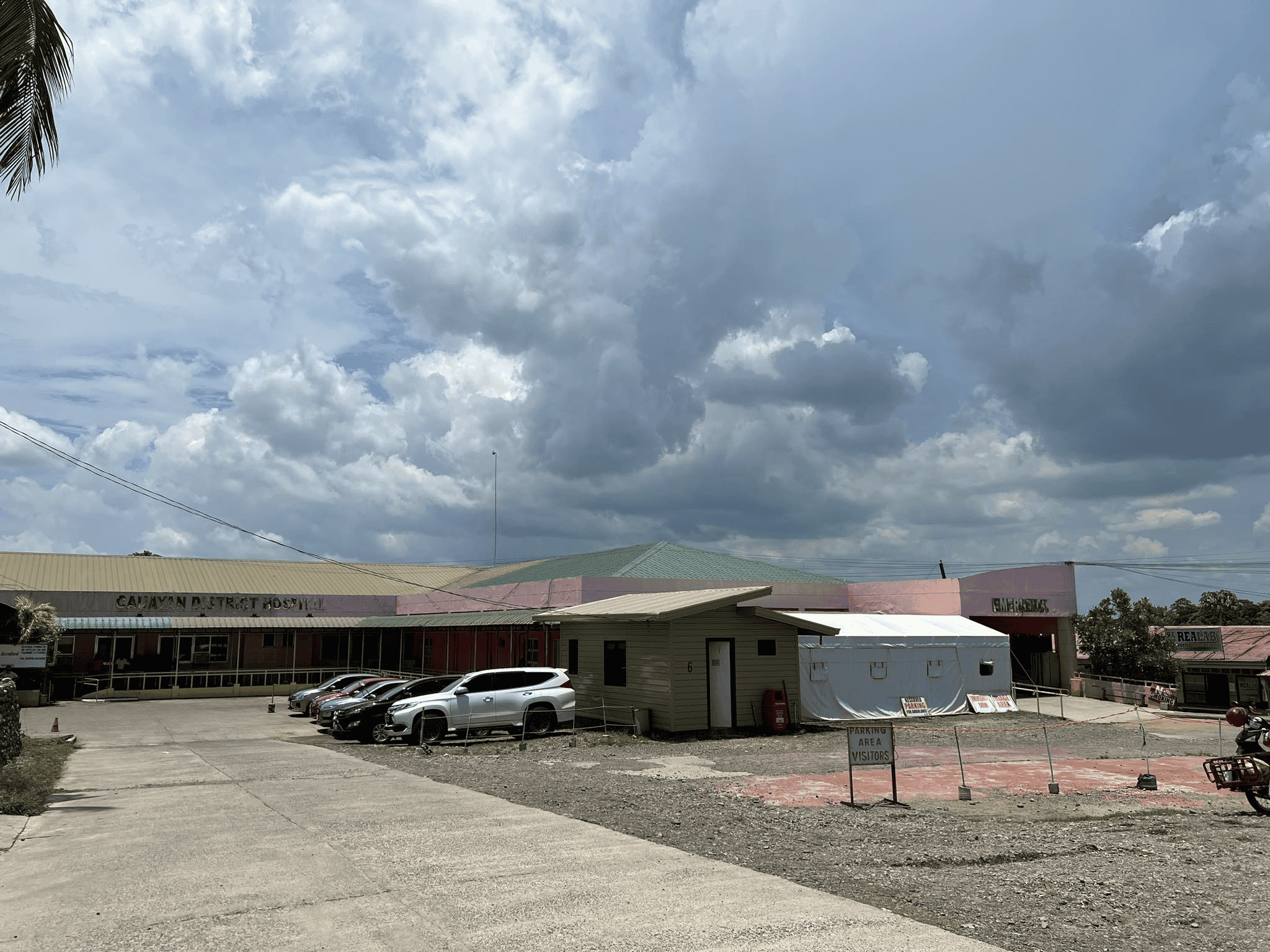 Emergency Room (Front View)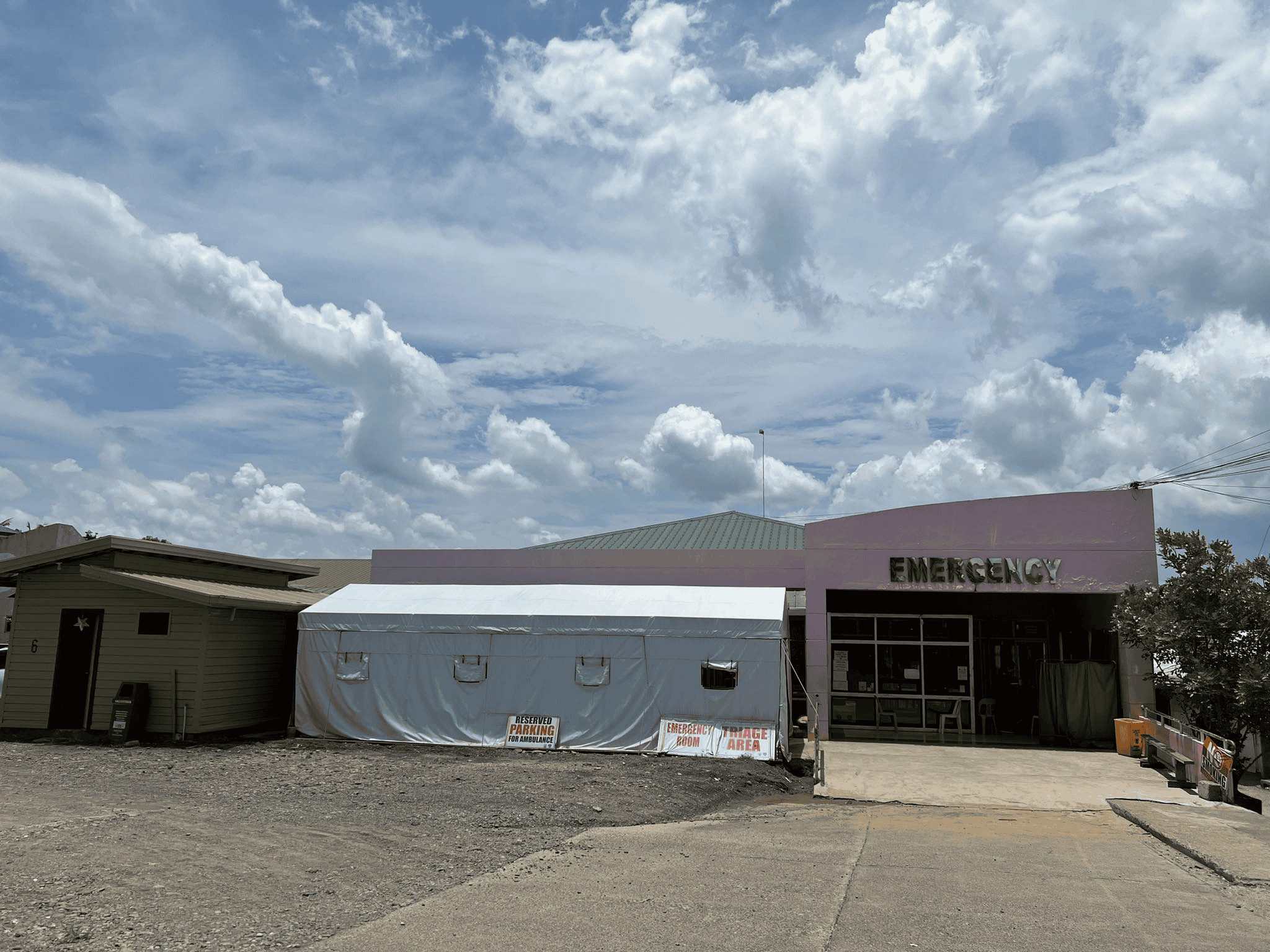 Hemodialysis Building (Front View)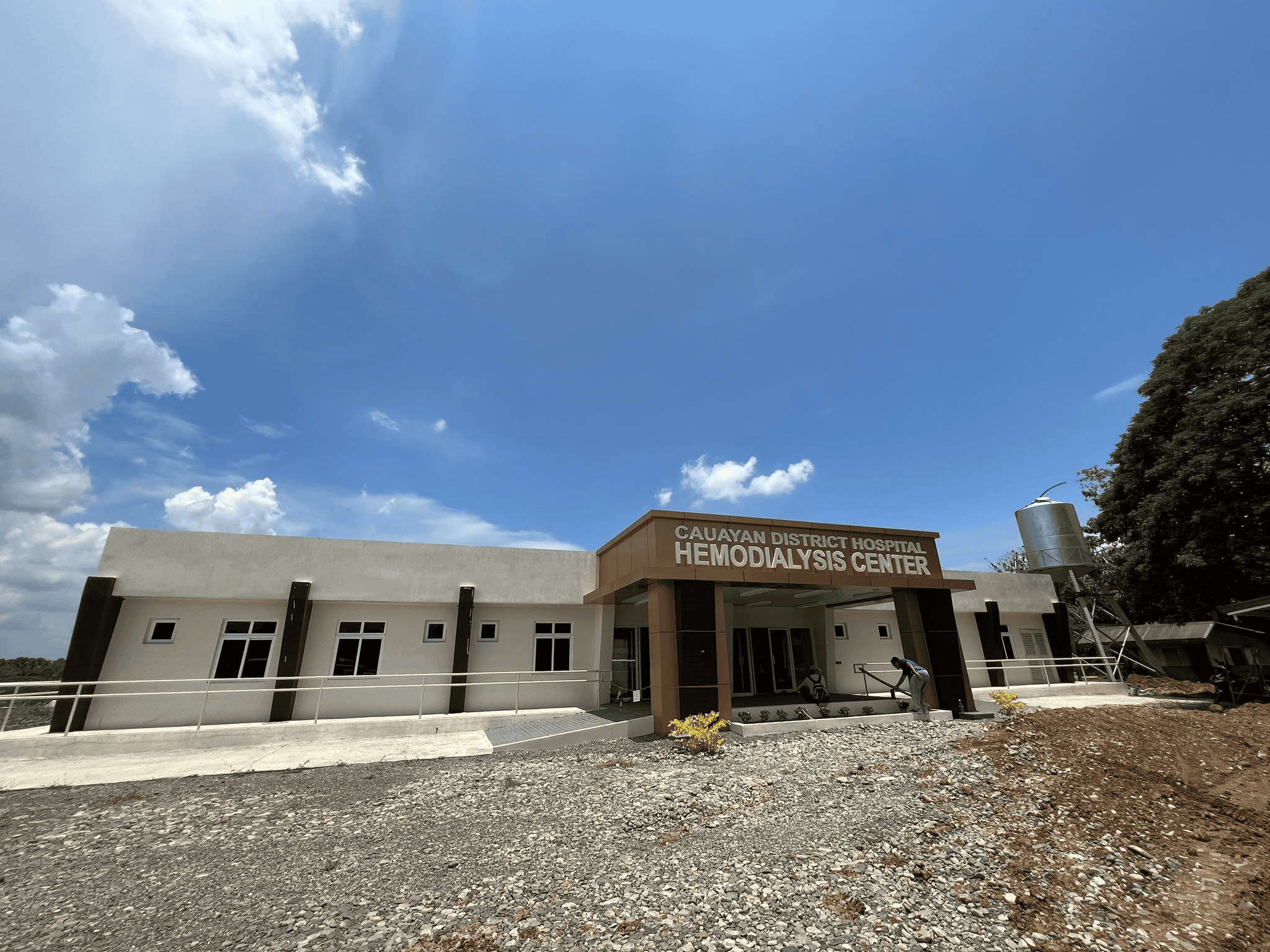 Isolation Building (Front View)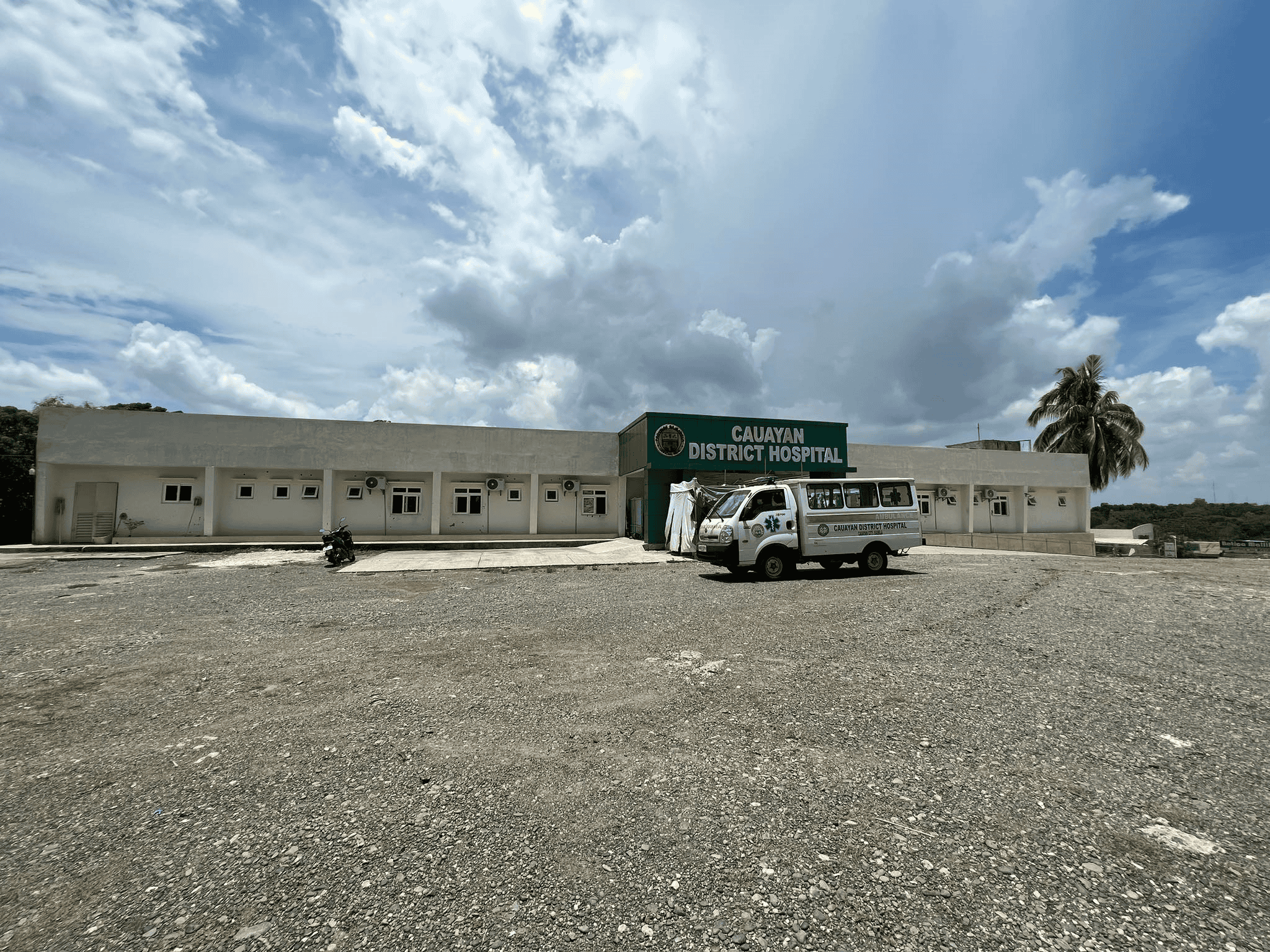 ORGANIZATIONAL CHART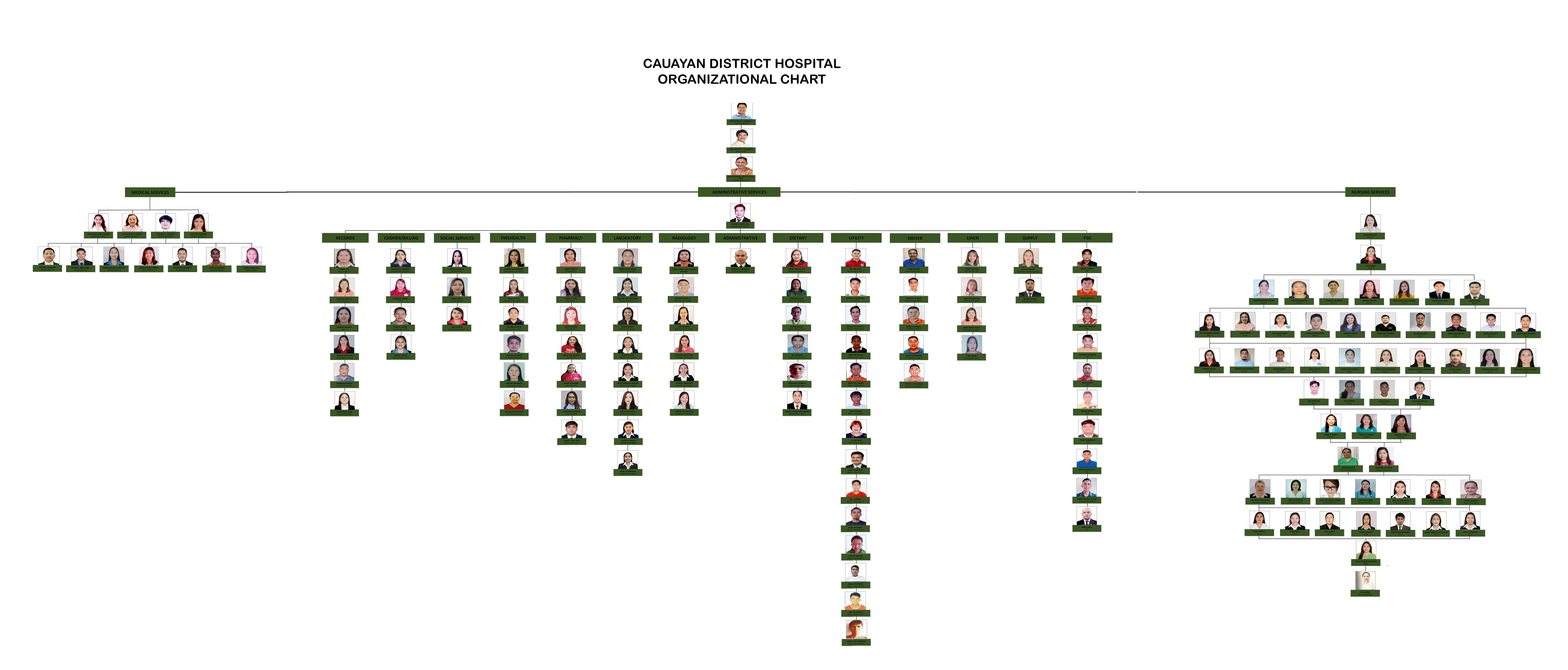 ACCOMPLISHMENT REPORTS
Annual
Monthly
2023
MONTHLY REPORTS
2023
Inventory of Drugs and Medicines
Inventory of Medical Supplies
2022
Inventory of Drugs and Medicines
Inventory of Medical Supplies
2021
Inventory of Drugs and Medicines
Inventory of Medical Supplies
2020
Inventory of Drugs and Medicines
Inventory of Medical Supplies