Telephone No. (078) 323-0424 / 1823
Email address:  This email address is being protected from spambots. You need JavaScript enabled to view it.
FUNCTIONAL STATEMENT



The Office of the Provincial Accountant of Isabela is an office created by virtue of the Provision of RA 7160. Its personnel are transferred partly from the accounting division of the Provincial Treasurer, Accounting Personnel in the office of the Provincial Engineer and all accountants, bookkeepers and accounting clerks of the devolved national government agencies.
In general, the Office of the Provincial Accountant is in-charge of the internal audit and accounting services of the Provincial Government of Isabela. It apprises the Provincial Governor as well as the Sangguniang Panlalawigan of the financial condition and operations of the Provincial Government in a given accounting period. It reviews all supporting documents of all obligations incurred by the province to determine compliance to auditing and accounting requirements.
OBJECTIVES
To keep and maintain an accurate and reliable accounting records.
To apprise the Provincial Governor and Sangguiniang Panlalawigan Members of the financial condition of the province from time to time;
To see to it that collections due to the province are duly accounted and disbursements properly supported by required documents; and
To provide technical assistance to Municipal Accountants and/or Designee whenever needed and asked for.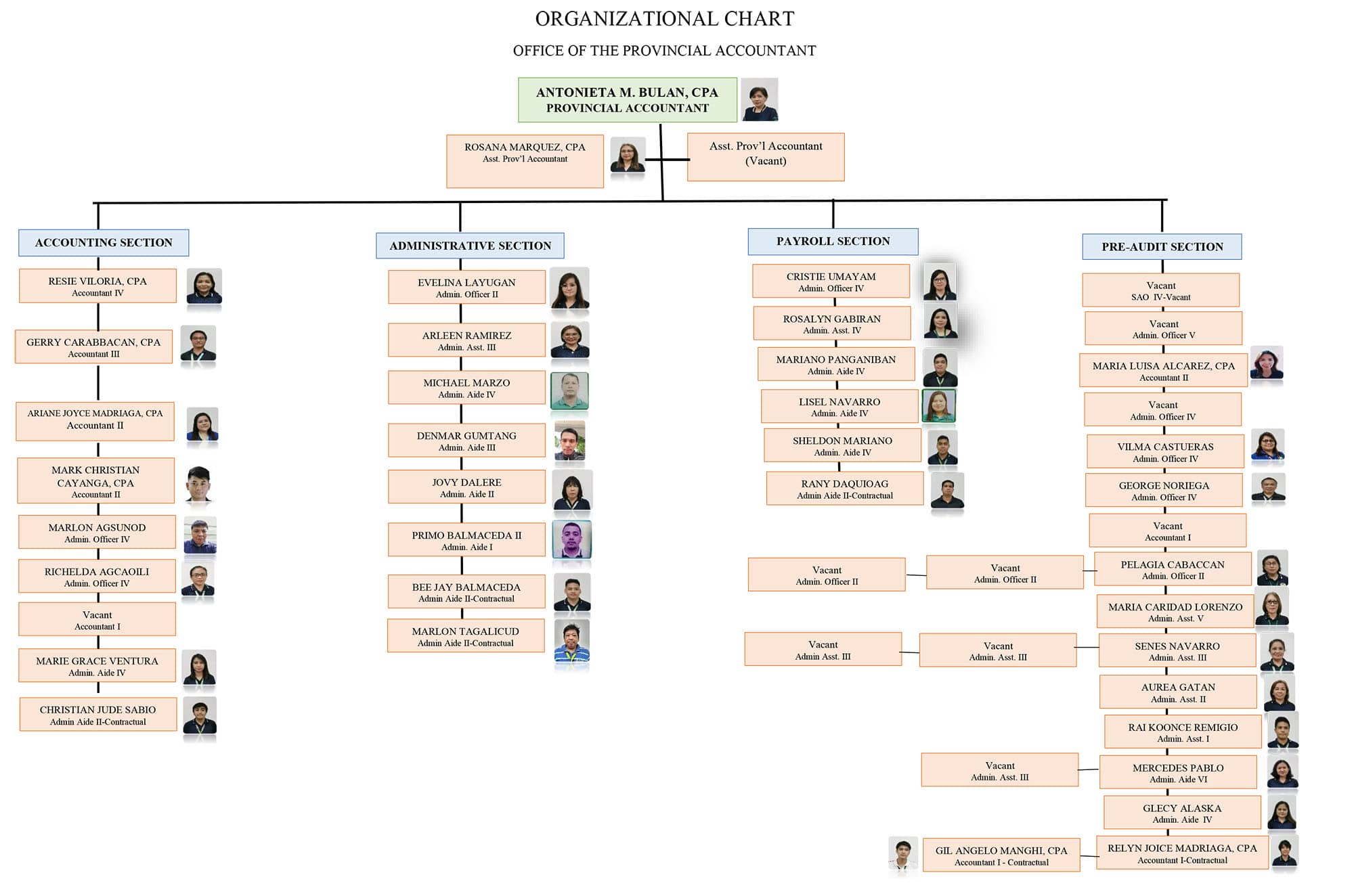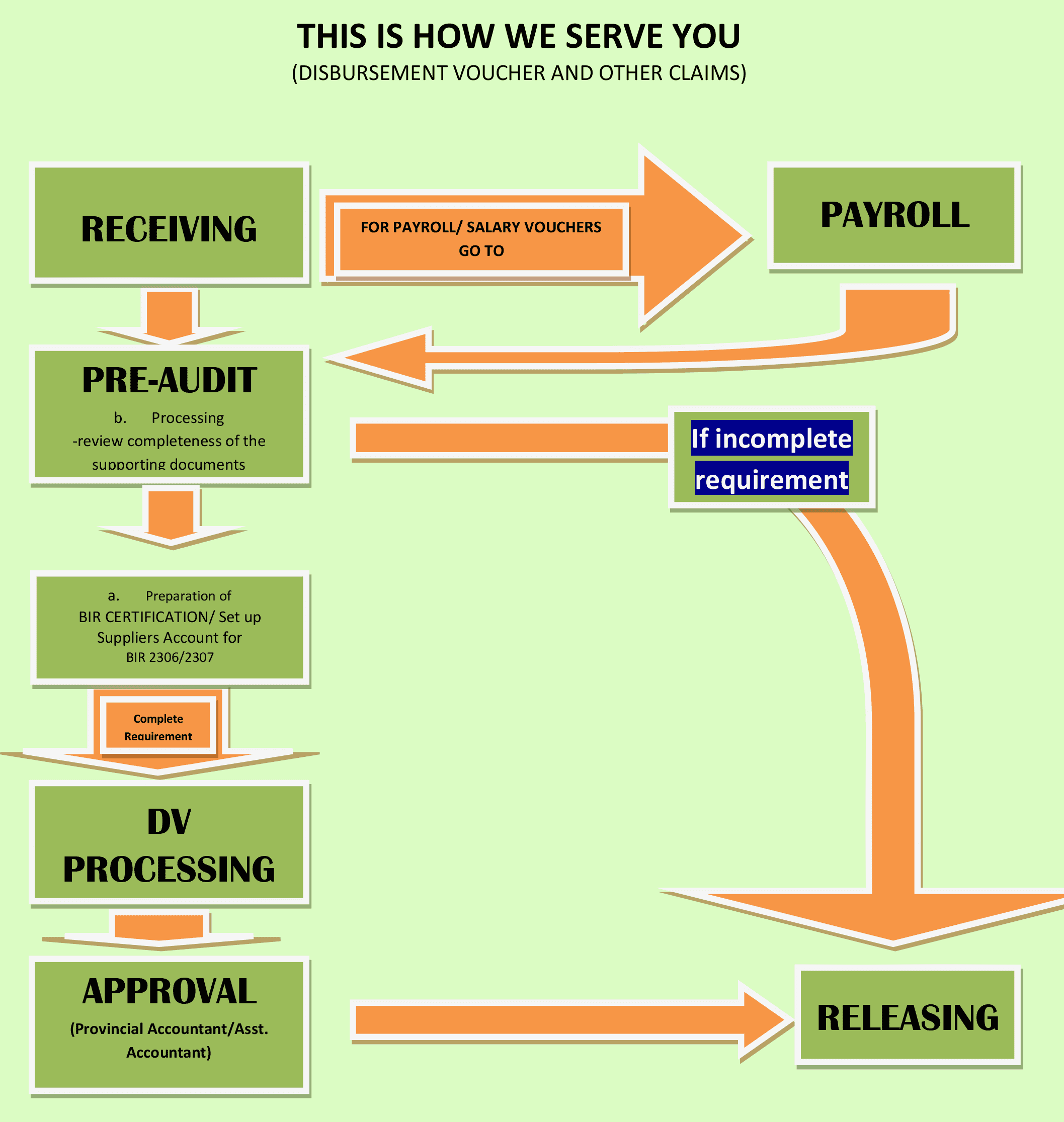 ACCOMPLISHMENT REPORT
2023
2022
2021
2020
2017
ANNOUNCEMENTS