Telephone No. (078) 353-0356 Mobile No. 09328839473
Email address:  This email address is being protected from spambots. You need JavaScript enabled to view it.
VISION
Empowered individuals, families and communities with improved quality of life performing their expected roles and able to mobilize resources to meet their basic needs.
MISSION
Provide a balance approach to welfare and development whereby the needs and interest of population are addressed not only at outbreak of crisis but more importantly at the stage which inexorably lead to such crisis.
LINGAP CENTER FOR STREET CHILDREN
VISION
The Lingap Center envisions a community where children are loved, protected and provided with their needs and enjoy their rights.
MISSION
The Lingap Center seeks to provide residential care, protective services and promote the rights and welfare of children.
WOMEN AND CHILDREN PROTECTION CENTER
Telephone No. (078) 622-1250

"The rights of women and children shall be carved in stone, revered even by the mighty and strong."

VISION
Envisions a wholesome environment to women and children who are victims of violence where there is love, care and protection. Facilitate to regain their self-esteem, live a normal life with access to opportunities to fulfill their potentials.
MISSION
Provides protective and rehabilitative services that promote the rights and welfare of the disadvantaged women and children towards full rehabilitation and development.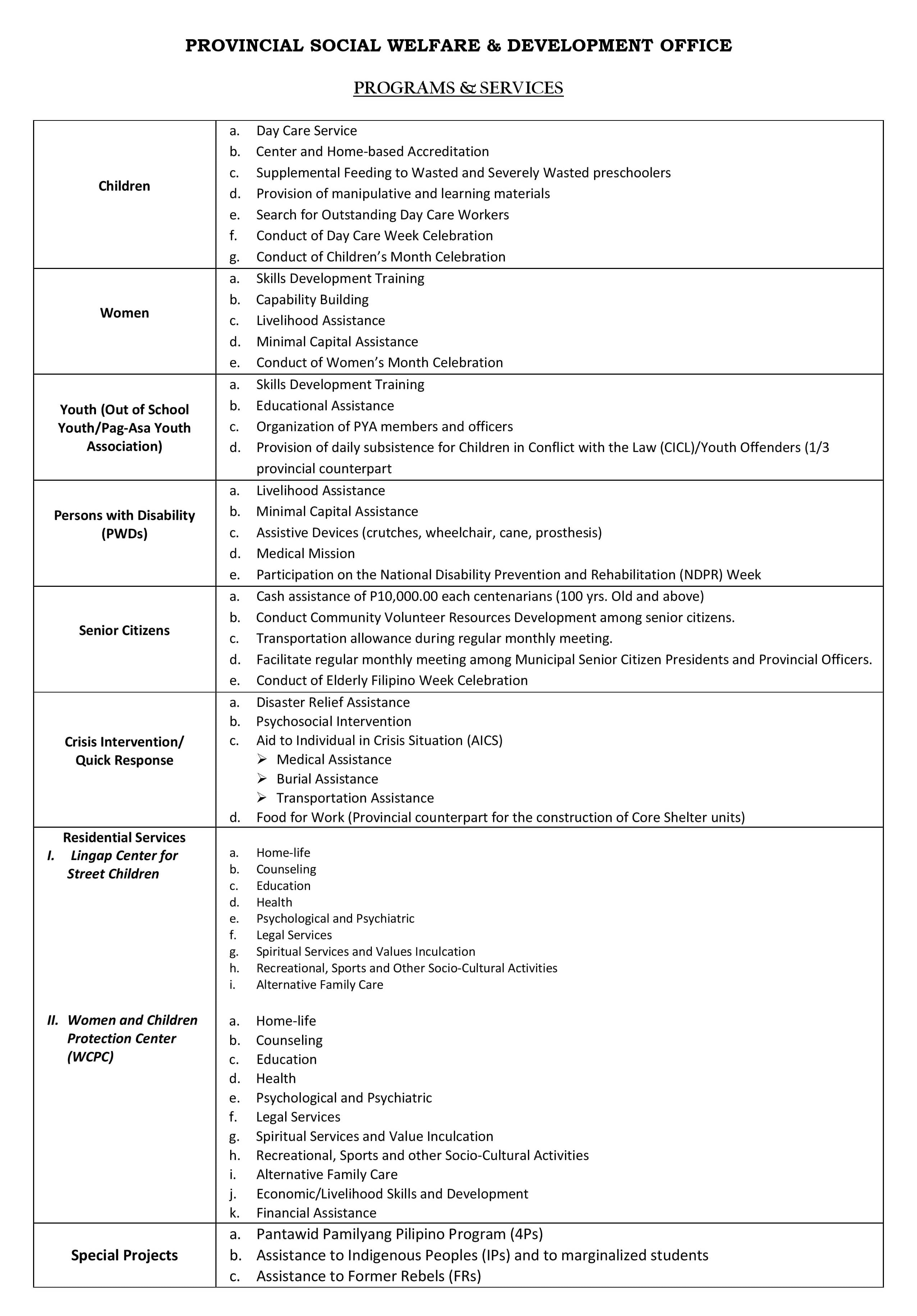 ORGANIZATIONAL CHART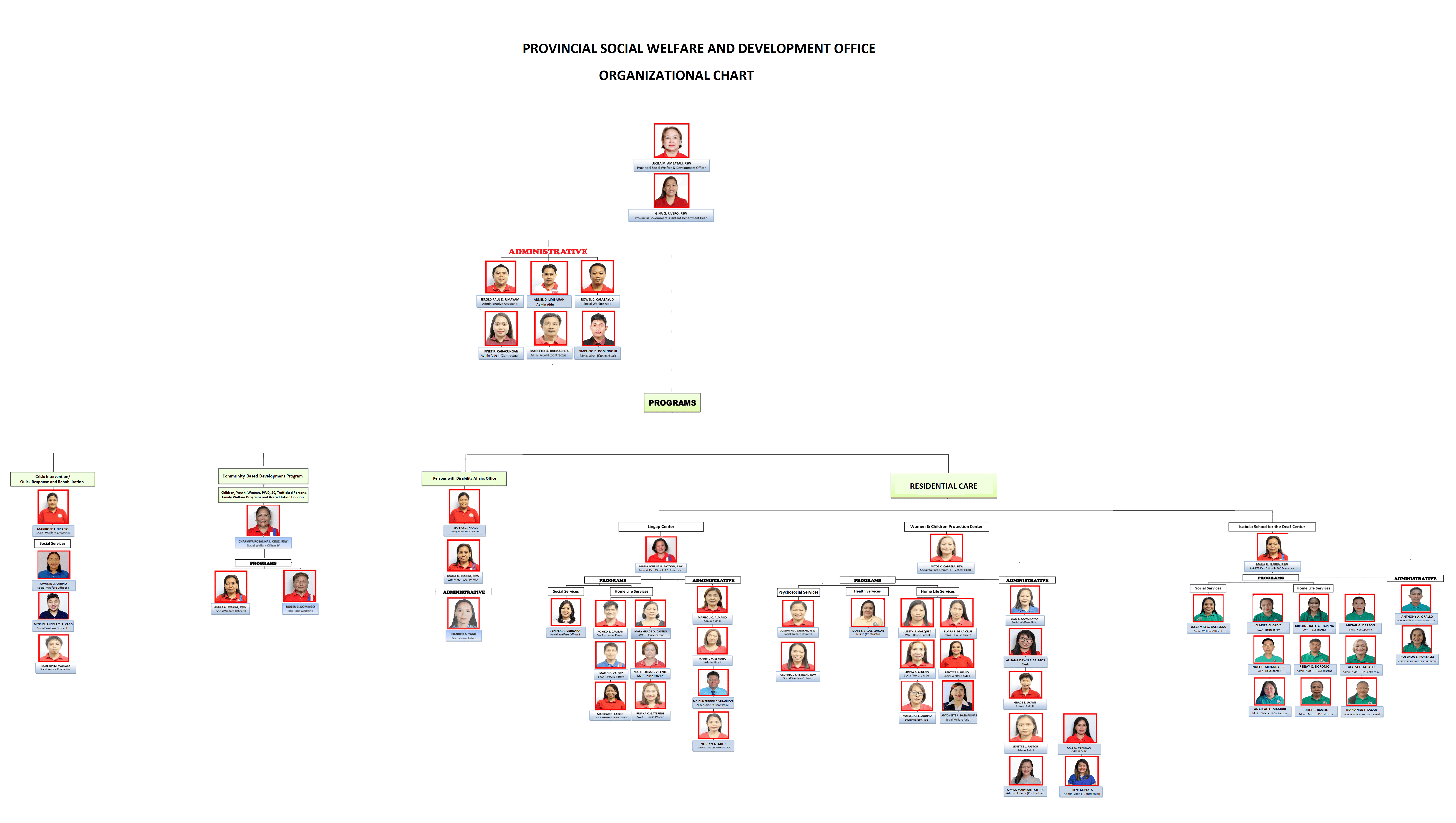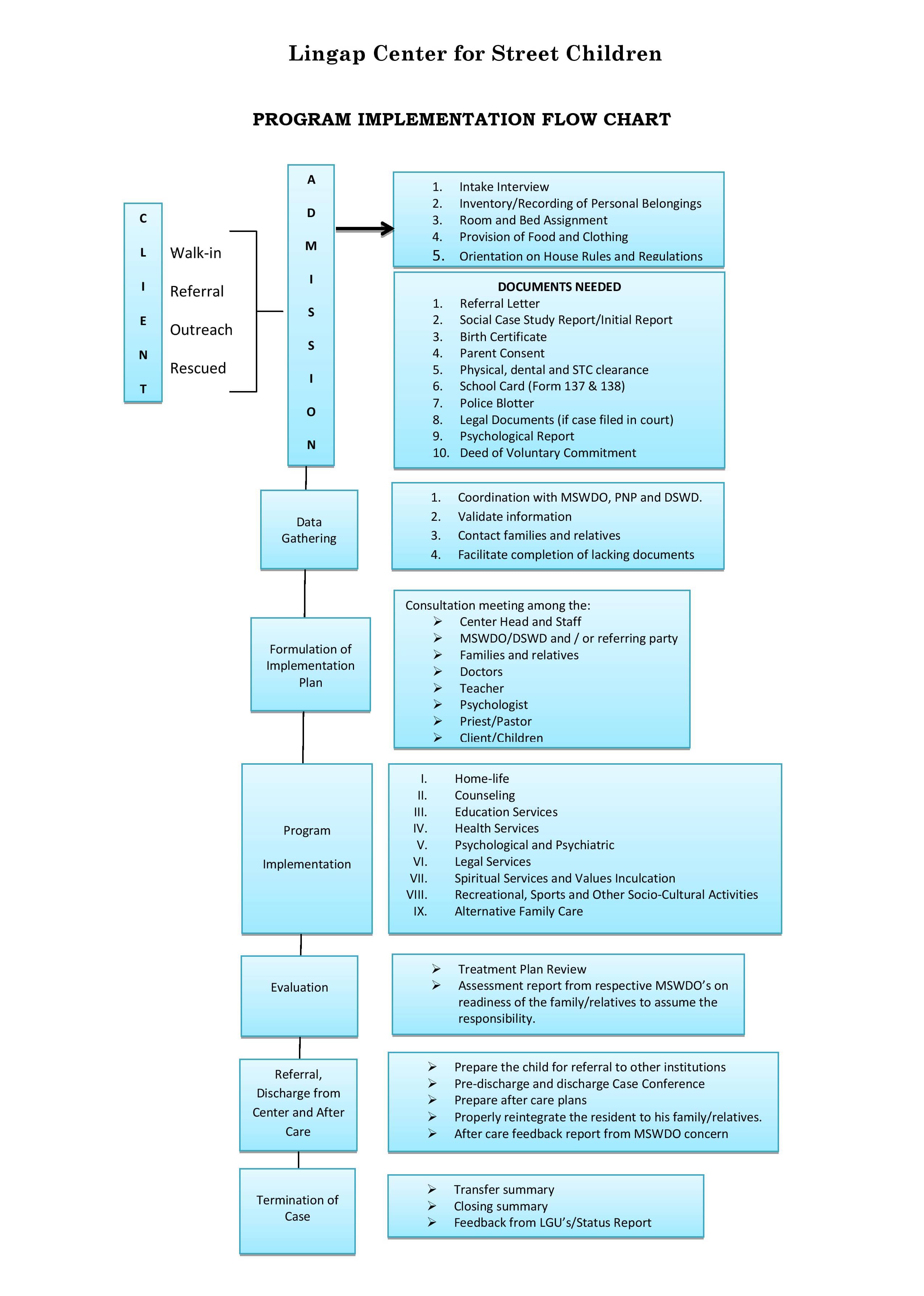 ACCOMPLISHMENT REPORTS
2023
MONTHLY ACCOMPLISHMENT REPORTS
2022
ANNUAL ACCOMPLISHMENT REPORT 2022
MONTHLY ACCOMPLISHMENT REPORTS
2021
ANNUAL ACCOMPLISHMENT REPORT 2021
MONTHLY ACCOMPLISHMENT REPORTS 2021
2020
ANNUAL ACCOMPLISHMENT REPORT 2020
MONTHLY ACCOMPLISHMENT REPORTS 2020
2018
ANNUAL ACCOMPLISHMENT REPORT 2018
MONTHLY ACCOMPLISHMENT REPORTS 2018
2017
ANNUAL ACCOMPLISHMENT 2017
2015
ACCOMPLISHMENT REPORTS 2015
2014
ANNUAL ACCOMPLISHMENT 2014
ACCOMPLISHMENT REPORTS 2014