Telephone No. 323-0449
Email address:  This email address is being protected from spambots. You need JavaScript enabled to view it.
MANDATE

The ENRO is responsible for the sustainable development, utilization and management of our natural resources and maintenance of ecological balance within the province.
VISION
ISABELA - a province blessed with bountiful natural resources, clear crystal waters and rich fertile fields - a beautiful and peaceful place for the Isabelinos to live in harmony with nature through sustainable development and management of the environment moving towards self-reliance and sufficiency.
MISSION
The ENRO shall be in the frontline for efficient and effective delivery of basic services relative to environment and natural resources services particularly in the rehabilitation, protection, conservation, maximum utilization and application of appropriate upland farming technologies and other related matters for a better quality of life for the Isabelinos.
FUNCTIONS

The Environment and Natural Resources Office (ENRO) of the Province of Isabela is mandated under the Local Government Code of 1991 to share the responsibility in the conservation, management, development and wise utilization of natural resources and maintenance of ecological balance within its territorial jurisdiction.

OBJECTIVES

To provide the basic services that would benefit & promote the well-being of the Isabeleños especially the upland poor through sustainable development of forest resources, optimal utilization of lands & minerals, social equity & efficiency in the use of forest resources & effective environmental management system.
To adopt measures for disaster risk reduction management and climate change mitigation and adaptation.

PROJECTS/ACTIVITIES

Implementing of community-based projects like Integrated Social Forestry (ISEF) establishment of new reforestation projects, Forest Land Management (FLMA) and Community Forest Projects (CFP) subject to concurrence of financing institution;
Management and control of communal forest with an area not exceeding fifty (50) square kilometers;
Management, protection and rehabilitation of small watershed areas;
Enforcement of forest laws in community of small watershed areas;
Enforcement, protection and maintenance of tree parks identified and delineated by the Department of Environment and Natural Resources (DENR);
Enforcement of pollution control and environmental protection laws, rules and regulations;
Enforcement of small-scale mining laws;
Issuance of permit of guano collection and extracted sand and gravel and other quarry resources;
Collection of fees and charges for the extraction of sand and gravel, boulders, including small scale mining such as guano, chromite and other mineral resources;
Provision of Technical Assistance on the protection and development of coastal resources particularly mangrove areas;
Forest restoration within Northern Sierra Madre Natural Park (NSMNP) buffer zones;
Rehabilitation and protection of river banks and flood prone areas; and
Establishment and maintenance of Agro-Forest plantations.

 

PROGRAMS/PROJECTS/ACTIVITIES FOR CY 2017

Forest Management & Conservation Division

Nursery Operational and Maintenance
Forest Protection and Law Enforcement
Forest Landscape Restoration thru Isabela Greening Project
Inventory of forest Occupants
Certificate of Stewardship Contracts Assessment and Evaluation

Environmental Management Division

Provincial Ecology Center/Solid Waste Management
Organic Fertilizer Production thru Vermi-Composting Facility
Search for RA 9003 Compliant Barangays
Updates on the 10-Year Provincial ESWM
Status Report on the Proposed Sanitary Landfill (SLF)
Ecosystem Management
Rehabilitation of Mined-out Sites thru MRF Utilization

Mineral Resources Management Division

Processing and Issuance of Permits
Accreditation of Haulers
Enforcement of Mining and Quarrying Laws and Ordinances

Activities Undertaken in Support of the Ilagan - Divilacan Road Rehabilitation and Improvement Project (IDRRIP)

Reforestation, Enrichment Planting and Agroforestry Development Activities
Environmental Compliance Certificate Monitoring
Disposition of the Cut Trees along the IDRRIP
Continuous Inventory of Affected Trees to be cut along the IDRRIP
Social Development Support Activities to the Local Communities
Conduct of Field Visit and Monitoring by the Regional Multi-Sectoral Forest Protection Committee (RMFPC)

Information, Education, Advocacy Campaigns and Capacity Building of Project Beneficiaries

Forest Management and Conservation Division

Aral Kalikasan sa mga Eskwela at Barangay
Other Forestry-Related IEC Activities
Environmental Management Division
Implementation of Ordinance No. 01, Series of 2017
2nd Ecological Solid Waste Management Summit
Other Environmental-Related IEC Activities
Mineral and Quarry Related IEC Activities
Capability Building for Small Scale Miners
Consultative Meeting with LGUs and Contractors
Other Intervening Activities
Pasa SRIP Watershed Management Restoration Project Inter-Agency Council/Technical Working Group
Technical Working Group for the Nomination of Northern Sierra Madre Natural Park as Biosphere Reserve
Technical Working Group for the Northern Sierra Madre Natural Park Management Plan
Multi-partite Monitoring Team for SN Aboitiz NIA-MARIS Hydro Electric Power Plant Project
Attendance during the Bamboo Benchmarking Mission spearheaded by the DTI Provincial Office
Donation of Forest Products
Monitoring and Provision of Technical Assistance and Seedlings to Recipients
Attendance and Participation to other Meetings, Conferences, Conventions, Training and Other Granted Opportunities 
Special Projects: PRDP Related Activities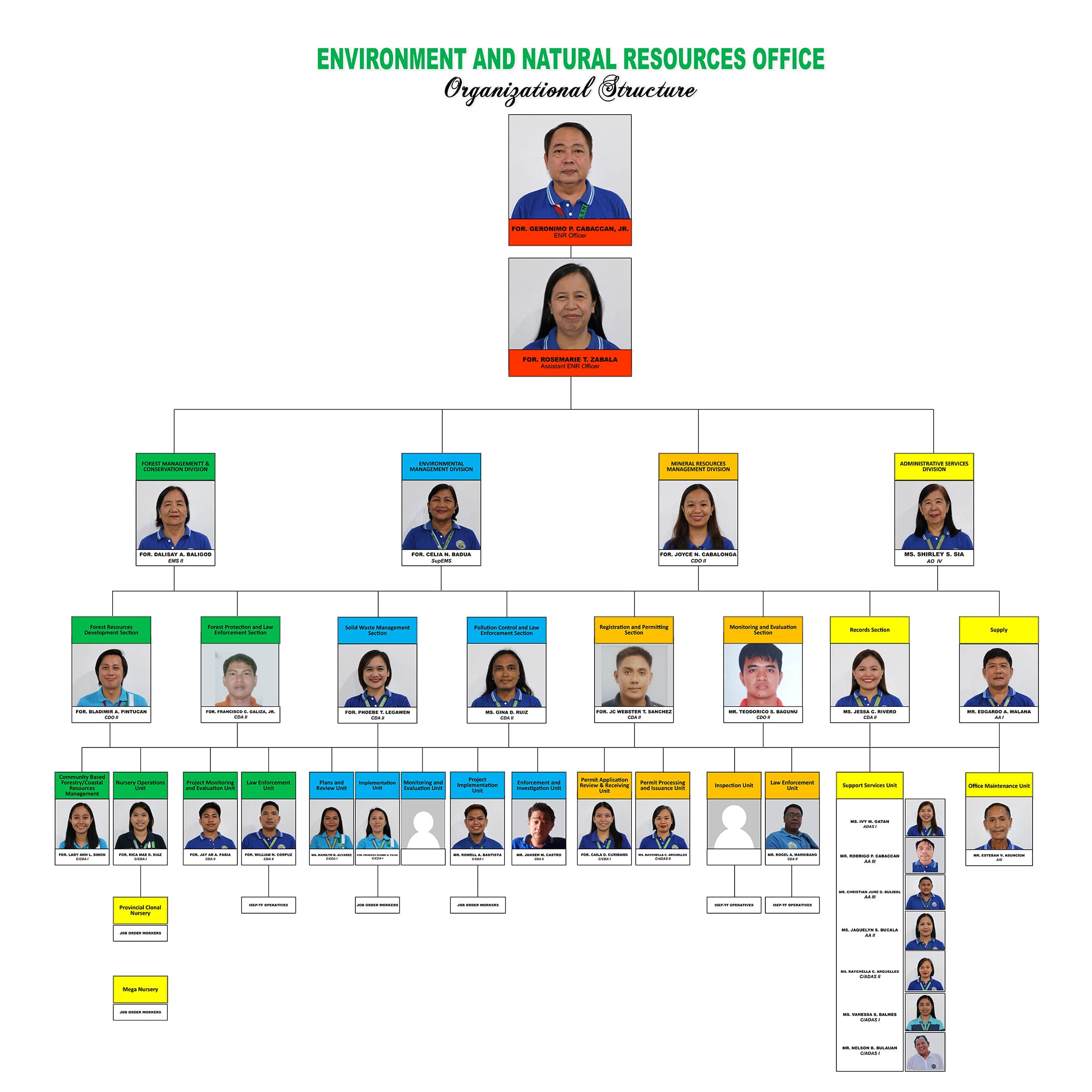 EXECUTIVE ORDERS
APPREHEND FOREST PRODUCTS 
---
ACCOMPLISHMENT REPORTS
2023
2022
2020
2019
2018
2017
2016
2015
2014
Tree Planting at Sitio Lagis at City of Ilagan